France winger Ousmane Dembele got "played like a little boy" by Angel Di Maria when Argentina were awarded a first-half penalty in the World Cup final, according to Gary Neville, while Alan Shearer agreed that it was the correct decision.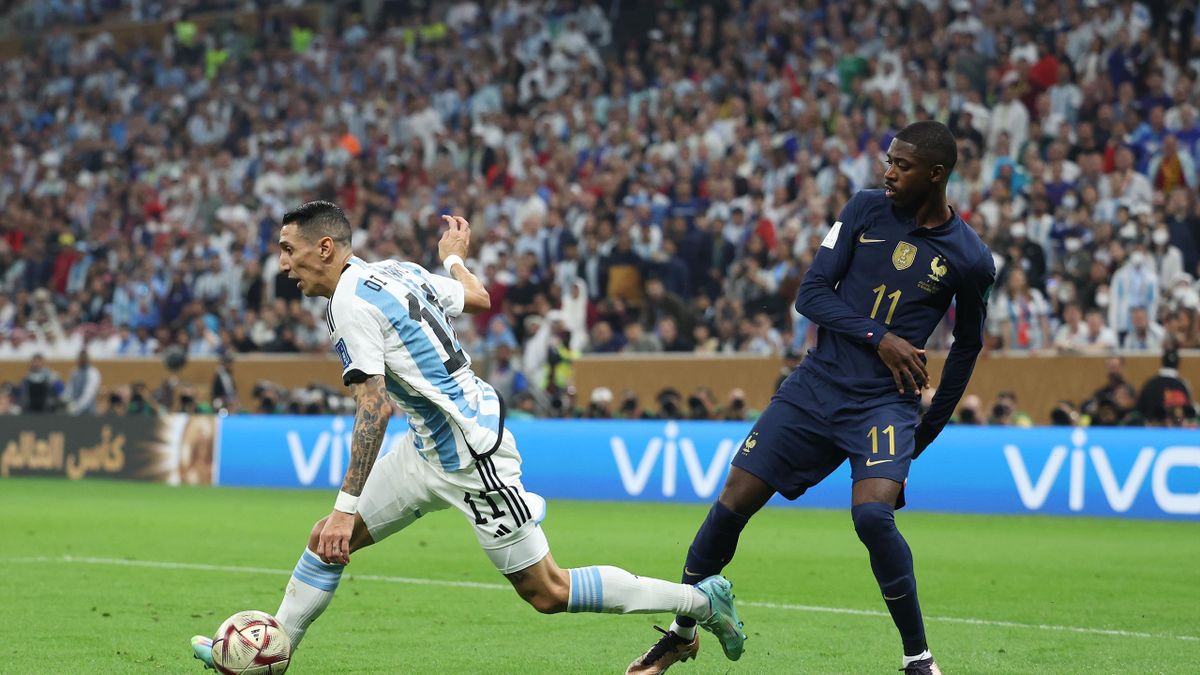 Lionel Messi fired Argentina into the lead in the 23rd minute from the penalty spot for his sixth goal of the World Cup.
But the decision to award the Albiceleste the spot kick sparked debate; Angel Di Maria went down when he was tripped by Ousmane Dembele, but the contact appeared to be minimal.
"It was pathetic," Neville said on ITV.
"I know he's a wide player but honestly… you know what Di Maria's going to do, he's been doing it for 10 years. It's embarrassing.
"One, it's a soft penalty to give away in a World Cup, but also the stupidity when you do that and you get the wrong side, you almost deserve to be found out and Dembele gets found out. He gives Di Maria that opportunity.
"It's the one that's been going on for years where you kick the back of one leg and kick your own leg. He's looking for it, he knows what he's doing, he's experienced, but Dembele gets played like a little boy."
BBC pundit and former England striker Alan Shearer agreed that the decision was correct.
"It's a penalty for me, you've got to look closely to spot it but there's definitely contact," Shearer said.
"He's running at pace, he finds himself in space against Dembele, who had a really poor half and of course was taken off. You should never get turned like that.
"He's trying desperately to get back in, but Di Maria's left leg makes the contact, then it causes him to kick himself.
"It's a penalty. Really good play from Di Maria but terrible from Dembele."
Dembele was replaced in the 41st minute, along with striker Olivier Giroud, as France manager Didier Deschamps looked for a reaction after Di Maria scored Argentina's second goal.
Marcus Thuram and Randal Kolo Muani came on in their place, but the defending champions went in two goals down at the break.
"It's very soft. I actually don't think it's a penalty but sometimes the defender has to be punished for being so silly," Roy Keane said on ITV.
Fellow pundit Ian Wright added: "I think that is a penalty because of his clumsiness. I think the initial challenge is just pathetic. At this level you can't do that."