Gianni Infantino wants the World Cup to be staged every three years, report the Daily Mail.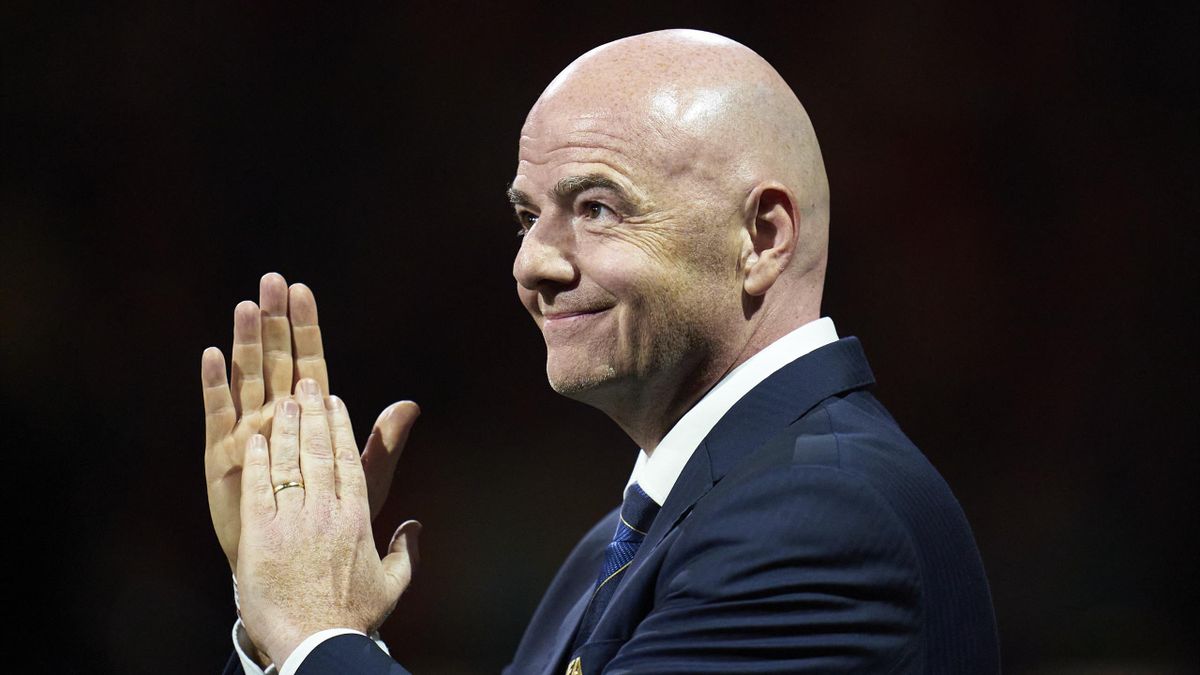 The FIFA president has been emboldened by the perceived success of the heavily-criticised Qatar World Cup, which generated record revenues of £6.2 billion, and sees a three-year cycle as the next logical step in the continued growth of international football.
No change can be implemented until 2030, but the proposal would receive some substantial push back from CONMEBOL and UEFA, who rebutted previous attempts to make the World Cup a biannual event.
The Mail added that FIFA declined to comment on the report.
The previous two-year concept was fronted by Arsene Wenger.
At that time, FIFA ran a survey that asked a sample of 15,000 fans how often would you like to see the FIFA World Cup?' 45% said every four years, 14% every three years, 30% every two years and 11% every year.
This latest report comes a matter of days after Infantino revealed plans for a 32-team Club World Cup in 2025.
"There will be a Club World Cup with 32 teams to be played every four years," Infantino said.
"The first edition will take place in 2025 in the summer.
"During that slot in the past, we used to have the Confederations Cup and it will be slightly longer because obviously there are 32 teams.
"But they will be the best teams in the world. They will be invited to participate.
"But all of the details will be developed in due course, and we'll decide where it will take place as well over the next few weeks or months in consultation with all of the stakeholders.
"The FIFA Council has taken the decision now as a matter of principle to hold that Club World Cup.
"But don't forget, we were the only football organisation in the world, I think anyway, at the international level not to have organised the competition during the pandemic.
"Everyone else postponed their competitions, then shortened them and played them and we had a Club World Cup planned in 2020 with 24 teams. That was cancelled. It wasn't replaced or postponed.
"We did that because we wanted to allow for the Copa America, the Euros and we wanted to protect the health and wellbeing of players and not overburden the calendar."