Mikel Arteta was left incensed after he felt Arsenal were denied 'two scandalous penalties' in Tuesday's goalless draw with Newcastle United.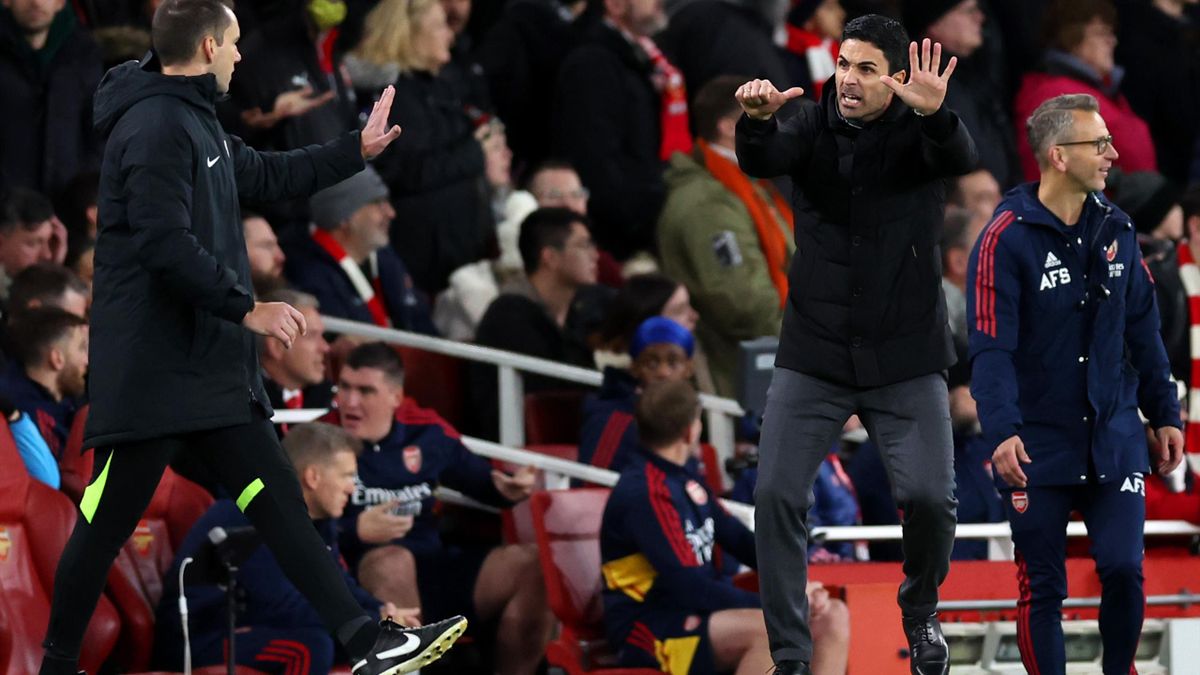 The Gunners head coach felt Joe Willock handled the ball from Granit Xhaka's cross, while Dan Burn went unpunished despite appearing to pull down Gabriel in the box.
He told Sky Sports after the match: "I'm extremely proud of my players.
"The way we played, dominated the game, tried and continued to control the game. We needed that spark in the final third. We had so many situations. And we had two scandalous penalties.
"There were two penalties. It's very simple. I'm talking about what I've seen. It was two scandalous penalties. I'm so proud of the work we have done.
"I think we lacked an extra touch or movement to finish these chances in this game.ư
"Newcastle wanted to set-up like this. It is not the way they play. They have not set-up like this against anyone else.
"When you cannot win you cannot lose, and we kept a clean sheet and had a really good performance. Now we go again. I wanted to win the game are we drew it. We should have done some things better in the final third and we should have had two penalties to win the game."
Gary Neville disagreed with Arteta regarding the penalty incident regarding Xhaka and Willock, but felt Burn should have been penalised for his challenge on Gabriel.
"If Mikel Arteta had lost a game of football giving away a penalty like this, he would've been absolutely fuming. That's not a penalty. Never in a million years," he explained.
When addressing the Burn challenge, he added: "That one he's got a right to be annoyed with. The problem here is the VAR officials under Howard Webb have been told 'if it's a light touch, don't get involved unless you really have to."
"They should have got involved here. They are very lucky there Newcastle."
The result leaves Arsenal sitting eight points clear of Manchester City, who can close the gap to five points with a victory at Chelsea on Thursday.
Newcastle remain third, but are only ahead of Manchester United on goal difference after the Red Devils' swept Bournemouth aside with a 3-0 win at Old Trafford.
Arsenal are back in action on Monday January 9 when they face Oxford in the FA Cup third round, while travel to Sheffield Wednesday in the same competition two days earlier.