Lionel Messi will return to Paris Saint-Germain in early January, the club's boss Christophe Galtier has revealed.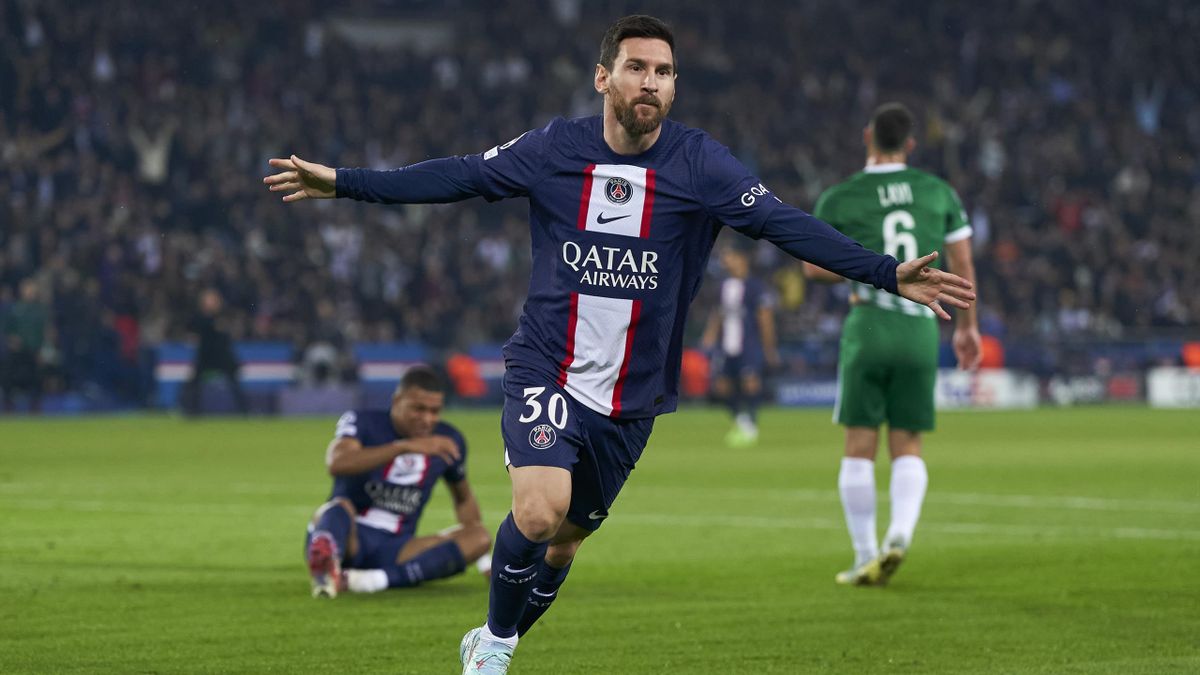 The PSG boss said on Tuesday to the press that the Argentine international would be flying back on New Year's Day with a return to training on the following days.
"After the victory and celebrations in Argentina, we decided that he [Messi] would return for January 1. He will join us on the second or third to start playing with us again," explained the PSG coach ahead of the club's Ligue 1 resumption against Strasbourg on Wednesday at the Parc des Princes.
While Messi will not be able to feature against the Alsatian side, that is not the case for Kylian Mbappe and Neymar. Only 10 days after he scored a hat-trick in the final of the World Cup for France against Argentina, the 24-year-old forward is set to lead the line when PSG take on Strasbourg.
The same is true for World Cup semi-finalist, Moroccan defender Achraf Hakimi.
"Hakimi played in each of his games at the World Cup and wanted to come back to join us as quickly as possible," said Galtier. "Just like Kylian, who played very well in every match. Having spoken to him and my team, he decided to come back quickly. That's not to say there won't be a moment where they have to take time to recover."
The coach has also been encouraged by Brazilian striker Neymar's fitness, and his mental state after his country were knocked out in the quarter-finals in Qatar. He also suffered an injury at the start of the tournament that led to speculation he would be out for the whole tournament.
"We've seen his injury, his ankle is swollen but he was able to play the last two matches," Galtier said. "He has had time to recover, he was with his medical team to treat the injury. When he came back on December 22, he trained normally, without restriction. He is training well, the injury is healing. Mentally, he wants to play, so everything's going alright."
PSG will be able to call upon the majority of their players who travelled to Qatar. As well as Mbappe, Neymar and Hakimi, their Portuguese duo Vitinha and Danilo, Spaniards Carlos Soler and Pablo Sarabia, and Costa Rican goalkeeper Keylor Navas are all fit.
There had been speculation that a reunion between Mbappe and Messi may cause tension in the dressing room.
Galtier has often been required to provide a running commentary on PSG's team spirit, but he is not concerned by the possibility of problems between two of his three star forwards.
He said: "The behavior of the [Argentinian] goalkeeper [Emi Martinez during the final] is his behaviour. It's not up to me to comment on that. What's important is to see the relation between Kylian and Leo.
"Kylian had a very good attitude, even if he lost. To lose the final of a World Cup is something very disappointing. He was very disappointed. He went to congratulate Messi with a lot of fair play. That's very good for the club and for the team."
Mbappe was targeted by Argentina keeper Martinez during and after the final, and after reports of disquiet between players in the PSG squad and Mbappe – given the latter's reported growing desire for influence off the pitch – a fractious World Cup campaign adds to the intrigue in Paris.