EDER MILITAO has confirmed his relationship with Brazilian influencer Karoline Lima with a romantic social media snap.
The Real Madrid star, 23, posted a picture of himself and his new girlfriend posing on a yacht, captioned with a love-heart emoji.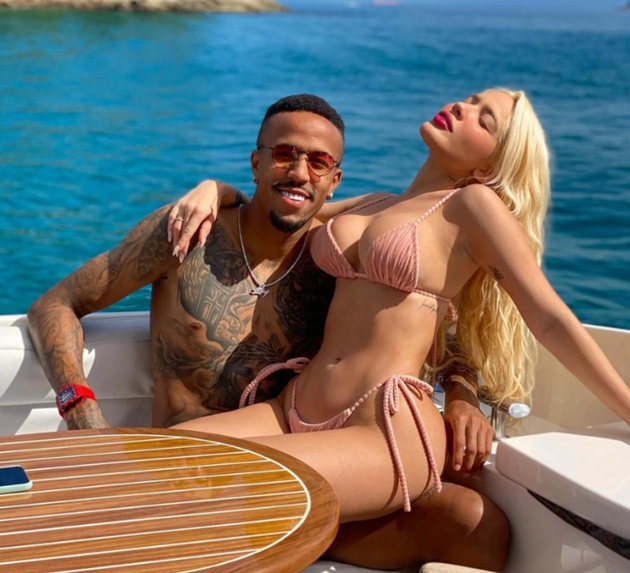 It followed a romantic gesture that media outlets in Brazil say announced their relationship as, for Brazilian Valentine's Day on June 12, he presented her with a bouquet of flowers.
With the LaLiga season and Copa America finished, Militao and Karoline have posted a number of pictures of their holiday.
They include rides on a jet ski, loved-up snaps on a boat, and her attendance at Brazil's Maracana final against Argentina.
According to Esporte, Karoline has previously been romantically linked with Paris Saint-Germain forward Neymar.
And the influencer, who also works as a model, has garnered a big following online with 1.3million fans on Instagram.
With pre-season getting underway across the continent, footballers will soon have to head home after a well-deserved rest.
Among the stars seen lapping up the sun in recent weeks are Cristiano Ronaldo in Mallorca and Lionel Messi in Miami.