The image of Lionel Messi lifting the World Cup trophy skywards after inspiring Argentina to victory over France in a sensational final will be played for the next century, says Gary Neville.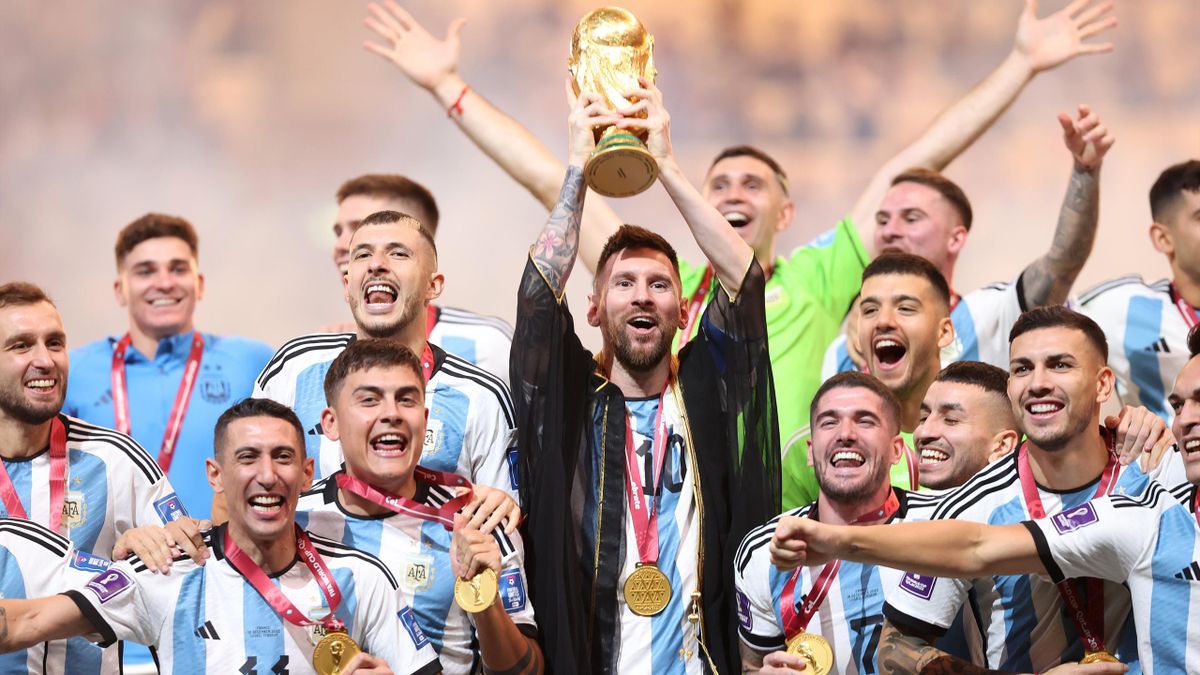 Messi scored a first-half penalty to put Argentina in front and then notched a second in extra-time, but the game came down to a penalty shoot-out after finishing 3-3.
The Argentina captain converted his spot kick, and Emiliano Martinez's save on Kingsley Coman and Aurelien Tchouameni's miss proved decisive as the Albiceleste claimed their first world crown since 1986.
"What we've just seen is something incredibly special in terms of sport and football," former England and Manchester United defender Neville said on ITV.
"Now, we're going to see a magic moment which is going to be played for another 100 years, which is Lionel Messi lifting the World Cup."
France were beaten despite the best efforts of their star man, Kylian Mbappe, who became the first player to score a hat-trick in the World Cup since Geoff Hurst in 1966 for England.
"Geoff Hurst had that record in a World Cup final for a long time and Kylian Mbappe has gone and just done it," Neville said.
"If you'd have said before the game that we would've seen an Mbappe hat-trick but Messi lift the trophy – as a neutral, you'd say that would be the perfect end to this World Cup."
Messi was named the winner of the Golden Ball for the player of the tournament as the 35-year-old finally claimed international football's biggest trophy in his fifth and final outing.
The PSG star, who was desperate to follow in the footsteps of the great Diego Maradona by leading his country to World Cup glory, scored seven goals and produced three assists in seven games in Qatar.
"Messi seems to have been the one Argentina player who isn't emotional," Neville said.
"It looked like France would win in the last half an hour of the match and I felt the pressure for Messi, going back to his own country and the idea of him letting his nation down – which is absolutely ridiculous.
"Absolute madness that so much could depend on a penalty save, but fans back home in Argentina were placing his greatness and his legacy on this one game in terms of where he ranks alongside Maradona.
"It didn't seem right, but for Messi now he'll feel so relieved and relaxed. For his career, this is the cherry and icing on the cake."
Argentina's World Cup win is their third overall but their first since the Maradona-inspired campaign of 1986.