It is one of football's great endless debates. Lionel Messi or Diego Maradona?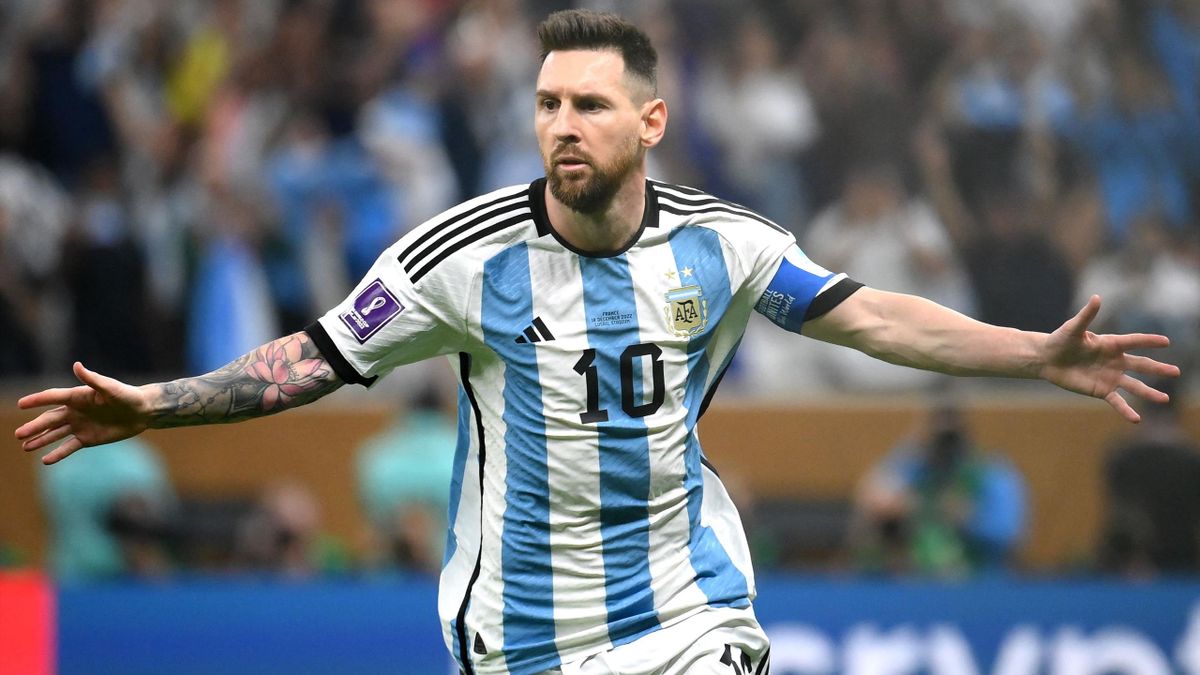 For both football in general, and Argentina in particular, this has long been one of the great arguments.
For the pundits in the ITV studio ahead of Sunday's World Cup Final between France and Messi's Albiceleste, it was the obvious topic of the day.
Messi famously left Argentina in his early teenage years, moving to Spain and making his name with Barcelona.
When he did make his international debut for Argentina, Messi took some time to show his best form. He was not able to mirror his effervescent club performances in a blue and white striped shirt.
By contrast, Maradona didn't leave Argentina until the age of 22, having helped Boca Juniors win the Argentine Primera Division. By the age of 26, Maradona had produced perhaps the iconic individual World Cup campaign, leading his country to their second title in 1986.
This gave Maradona an advantage in terms of his perception in his home country. He stayed far longer and won the most important trophy there is, while Messi left as an unknown and took time to find his feet in international football.
The ITV pundit team of Ian Wright, Gary Neville and Roy Keane took to the topic before kick off in Sunday's final.
Keane admitted that Messi needed victory in Qatar to draw level with Maradona, at least in the eyes of his home country.
But, Keane suggested that Maradona still held an advantage.
He said: "I think they're drawn to his character. He was a bit of a boy. I love the fact that he wasn't perfect off the pitch. He was a bit of a character. I think the fans identified with him a little bit more."
Keane, referring to Maradona's status as the living embodiment of 'El Pibe', an Argentinian concept something akin to "the boy".
Wright weighed in. He said: "He was like a freedom fighter playing football."
Keane continued, suggesting that the truth of the debate rested on the outcome of Sunday's match.
He said: "Obviously, if he can get it over the line, that'll be the king with his crown."
Neville joined the fray, throwing in the evolution of the game over time. He pointed out the reduced physicality.
He said: "Maradona used to get butchered as well. Obviously the tackling that was allowed is incredible."
As the debate moved on to encompass greats of other nations, Wright jumped in again.
He said: "We have to mention [Johan] Cruyff, Eusebio has to get mentioned."
Neville then took the floor, arguing that the outcome of Sunday's match should not define one way or the other who is the greatest player.
He said: "It shouldn't really define whether you think he's the greatest or not."
Keane finished the debate succinctly with: "It's a game of opinions."