Argentina overwhelmed France in the first half of the World Cup final, storming into a 2-0 lead after just 36 minutes, and Les Bleus manager Didier Deschamps was not happy.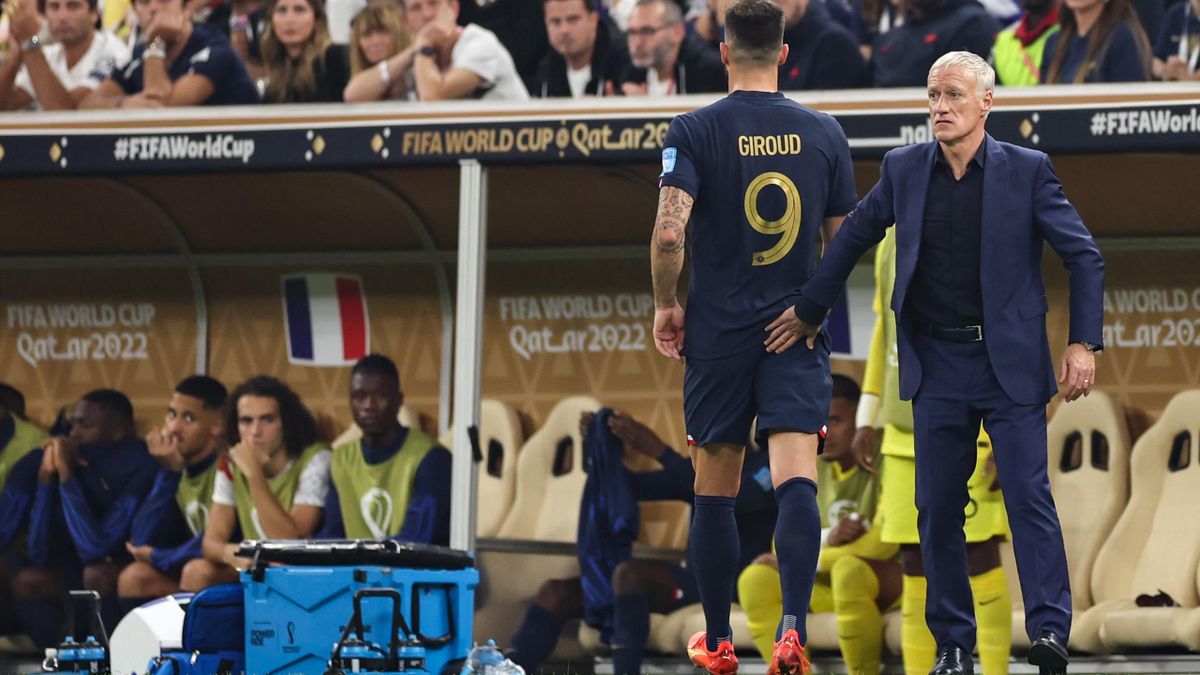 First, Deschamps made a rare first-half double substitution – the first-ever in a World Cup Final – as he withdrew forwards Olivier Giroud and Ousmane Dembele in the 41st minute.
At the interval though, Deschamps made his point even more emphatically.
Breaking his usual habit of avoiding the traditional French television half-time interview, Deschamps confronted the cameras of France's national broadcaster TF1.
He said: "They went right through us in the first half. We expected it, the players were warned but we had neither the attitude nor the response. We are down 2-0. It will take a lot of other things to worry them and come back in the scoreline. They [his players] have to fight. They [Argentina] really played a World Cup final."
Deschamps was clearly impressed by Argentina's performance, but equally stunned by his own players' failure to perform on the biggest stage.
While France stormed back into the match, forcing extra time with two late Kylian Mbappe goals and equalising again after Lionel Messi's strike in the additional period of play, they fell to defeat in the resultant penalty shoot-out.
In a post-match interview with beIN Sports, Deschamps returned to the subject of his team's poor start.
He said: "We didn't turn up for different reasons [in the first 60 minutes]. We have had to face difficult things in the last four days. Illness and then things collectively too."
The France manager's reference to illness was perhaps a touch of understatement given the number of his players unable to participate in training in the build-up to the final as a flu bug whipped through the French camp.
He went on to explain that the agonising nature of France's defeat made it yet harder to accept.
He said: "It gives still more regrets. At 2-0, if we take a third goal, there's nothing to say. We haven't done what was needed for nearly an hour. Afterwards, with lots of courage, quality too and energy, we forced them right back into the corner. And then that counts for what? One chance in the 120th minute, a shot into the goalkeeper's feet. Then, the penalty shoot-out which is always difficult when we are not on the good side [facing the Argentina fans]."
He continued: "In this World Cup we have shown proof of lots of quality, energy. In this match, we came back from nowhere. When we come back from nowhere, when we catch up, when we touch something and it escapes us, it's even harder to digest. But it's like that, we have to accept it."
Inevitably, the subject of Deschamps' future in a job that he has held since the 2014 World Cup was raised soon after the final penalty.
French president Emmanuel Macron made his position clear.
He said: "Didier Deschamps has shown once again that he is an immense manager. I have asked him to continue. I want him to continue. This match told us that there is never a story written in advance. Everything is possible when we stay united, if we are together, if there is desire and talent.
"At the end we were unlucky, it's even more annoying. But the team showed heart and unity."