TUESDAY'S BIG STORIES – CR7 WEEK
Sorry, but yet again there's really only one place we can start…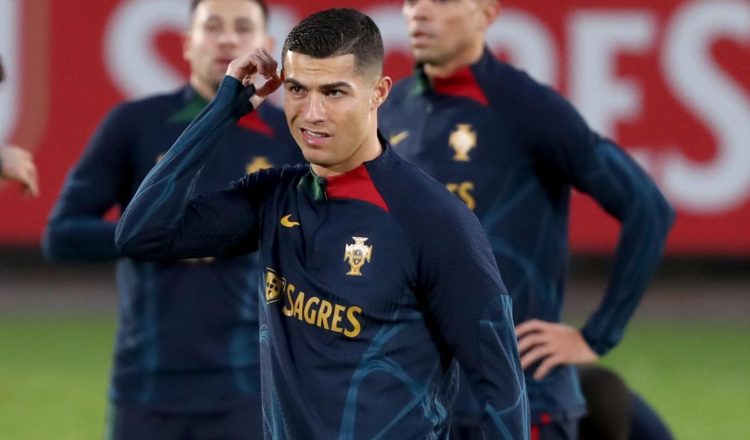 Cristiano Ronaldo! In the week leading up to Qatar 2022, it would appear that in ensuring the headlines are all about him, Ronaldo is either on the verge of pulling off a mighty masterstroke or flying head-first into a damaging disasterclass for the ages. Delete as appropriate, although we can't say which quite yet.
Why a masterstroke? Because let's face it, this is quite simply a bold play to leave Manchester United in January and in an easier manner too, which he will achieve if the club – who are said to be seeking legal advice before issuing a response – release him from his contract.
All that would then take is the small matter of a new club being willing to pay his (likely) astronomical wages, a factor which seemingly proved tricky for several clubs in the summer, including Sporting and Napoli.
But hey, they can save on the fee, right? So something that is going to cost potentially tens of millions is only going to cost slightly fewer tens of millions.
And also, also, Ronaldo is heading to the World Cup. So he has avoided the Old Trafford vitriol (that is a masterstroke, to be fair) and is ready to place himself in the world's biggest shop window. Ready, too, to show United what they will soon miss and what a prospective club could have – all for slightly fewer tens of millions, remember.
That takes us seamlessly to the disasterclass, though. Ronaldo's cards are utterly on the table, and he is gambling on producing a dazzling World Cup display. Of course, few would deny this is entirely possible, with Portugal in that bracket of 'they probably won't but heck we ain't gonna rule them out', but should their campaign prove a catastrophe then Ronaldo will not exactly play his way into any club of his choice.
Even worse for Ronaldo would be the prospect of Portugal going the distance, or pretty far at least, where he hasn't been the talisman (see: Bruno Fernandes at Manchester United). If the world witnesses a Portugal side thriving without or even around Ronaldo, it could easily damage his January hopes of landing a Champions League club.
Either way, he's made a bizarre World Cup even more fascinating. And that exchange between Ronaldo and Fernandes? Even. More. Fascinating.