Novak Djokovic is still holding out hope that he will able to play Indian Wells and the Miami Open even though travel restrictions look set to block his entry into the United States.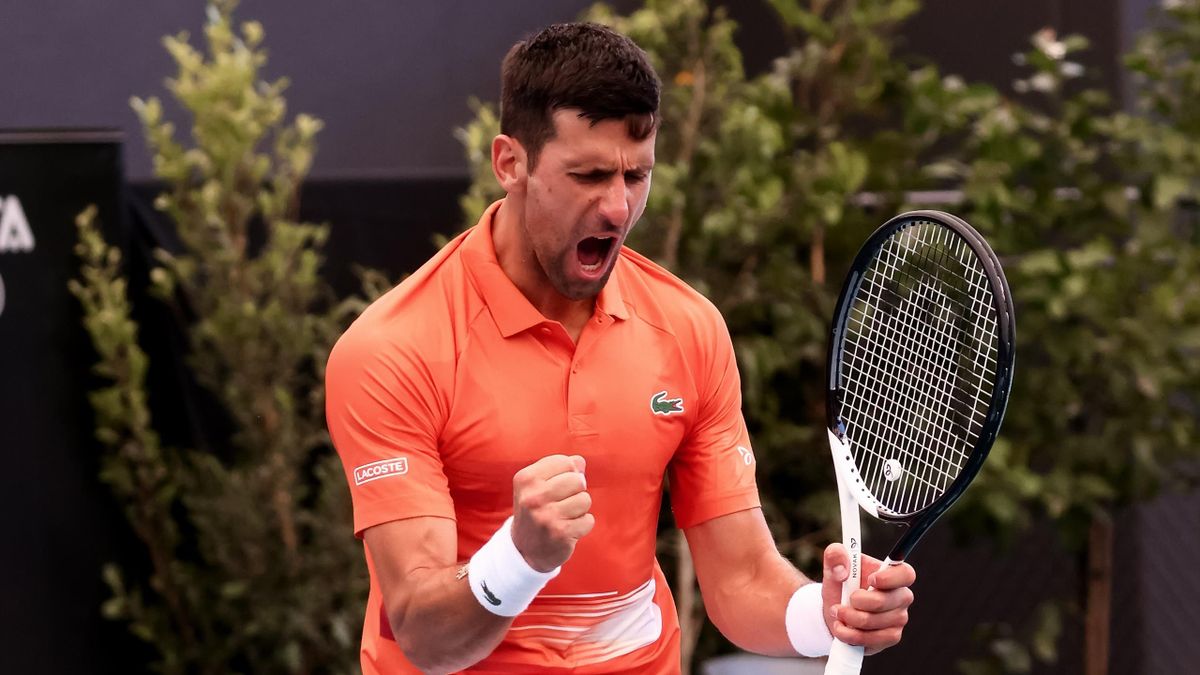 Djokovic is back in Australia this month, a year after he was deported from the country due to being unvaccinated against Covid-19.
He also missed several key tournaments last year due to his vaccination status, including four Masters events – Indian Wells, Miami Open, Canadian Open and Western & Southern Open – and the US Open.
His travel issues look set to continue into 2023 as United States travel authorities extended the requirement for non-US nationals to be vaccinated.
While many countries around the world have relaxed Covid rules, the US have confirmed proof of vaccination will be required for entry until April 10.
Indian Wells and the Miami Open, two of the most prestigious events on the tennis calendar, start on March 6 and March 20 respectively.
"I don't think there's anything official yet, so when it is we can speak about it," said Djokovic at this week's Adelaide International.
"I mean, if it is official then it is – what can I do? Nothing.
"You know my position, so it is what it is. I'm hoping (to play), but if I can't go, I can't go."
Missing both Masters tournaments would be a big blow to Djokovic.
It would mean another lengthy spell away from the court in March and April, while he would also miss out on the chance to gain significant ranking points.
Djokovic faces Denis Shapovalov in the quarter-finals in Adelaide after fighting back to beat Quentin Halys.
"Denis is one of the most complete players out there," said Djokovic ahead of the match.
"He has a very dynamic style of tennis. He has a big serve, comes to the net, is comfortable playing at the back of a court and he's a great athlete. I haven't played him for a while so I'm looking forward to it. Every match from here gets tougher."
Eurosport expert Mats Wilander believes Djokovic "is the number one favourite for many, many reasons" at the upcoming Australian Open.
"When you play the way Novak plays, he doesn't have ups and downs. Everybody is not 100% ready in Australia. Some are very ready, some are not ready, and he is always somewhat ready. Somewhat ready for him means he's the favourite. The surface is perfect."
The first Grand Slam of the year starts on January 16.