Neves missing for Southampton clash
Wolves are in the midst of a key weekend clash against Southampton at the Molineux Stadium this afternoon with a chance of climbing into the top-seven at the expense of Manchester United and Brighton being on the cards but will be made to search for three points without key midfielder Rúben Neves.
According to Express and Star correspondent Liam Keen, the 24-year-old Portuguese international is out after a positive Covid diagnosis.
The same can be said for 19-year-old right-back Ki-Jana Hoever, who also missed the third-round FA Cup clash that saw Wolves run out 3-0 winners in front of the home support.
That made way for 22-year-old Toti Gomes to make his full debut for Wolves who otherwise saw a nearly full-strength XI called upon by boss Bruno Lage apart from the double absence of Pedro Neto and Hwang Hee-chan.
Wolves battle for top seven continues
Bruno Lage continues to receive justifiably credit in his first season at the helm at Wolves after the club has seemingly gotten back on track to where former boss Nuno Espírito Santo originally piloted the club in the aftermath of their promotion back in 2018.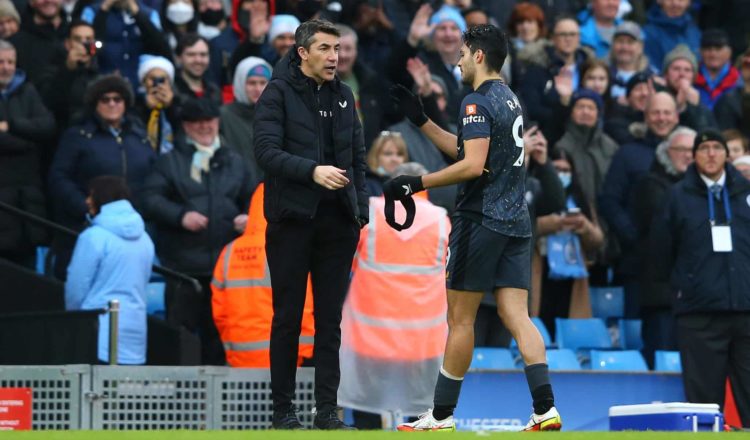 NES was the mastermind behind back-to-back 7th place finishes at the Molineux which netted him the job at Tottenham. Though that did not exactly work out for the Portuguese manager, he did show during his time at the Molineux that the club was entirely capable of competing with the big boys in the top echelon of the Premier League.
Wolves are not without their criticisms despite their place in the table and the possibility of climbing into seventh with a win today in conjunction with a Manchester United loss against Aston Villa.
The club has managed to find the back of the net just fourteen times this season, with only bottom-dwelling Norwich scoring fewer (8) before hostilities kicked off today.
But at the end of the day, if Wolves manage to get back to where they started, no one will complain too much if Europe would come calling.