Tottenham midfielder Tanguy Ndobombele is in France and will re-join Lyon on an initial six-month loan with an option to buy.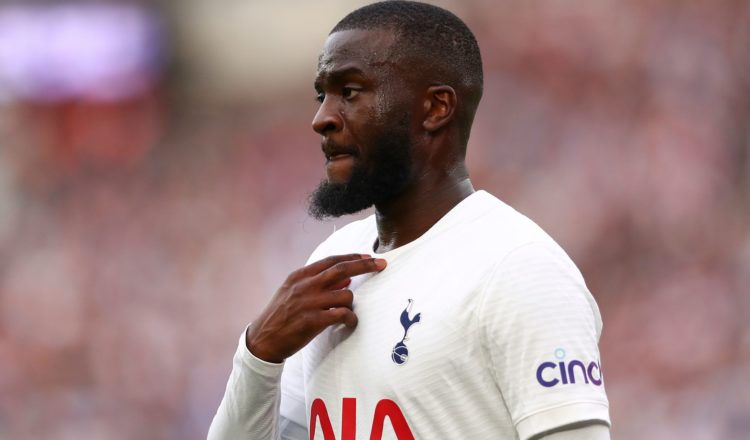 It has been reported that the option to buy is worth £54 million which is close to what Tottenham paid for Ndombele in 2019.
It is understood that Ndombele is already in France to complete his return to Lyon, who were looking for a replacement for Bruno Guimaraes, who completed his £40m move to Newcastle United on Sunday.
Spurs bought Ndombele from Lyon in a club-record deal worth £63m in 2019.
Paris Saint-Germain, Everton and Valencia had also tried to sign Ndombele in this window.
Tottenham are looking to boost their own midfield options with the double signing of Dejan Kulusevski and Rodrigo Bentancur from Juventus.
'Ndombele promised so much but failed to deliver
It was a partnership that was once so full of promise. Tottenham fans rejoiced on the 2nd of July 2019 as a club record signing announcement was made.
France international Tanguy Ndombele was to be the answer in a midfield with a large Mousa Dembele shaped hole. It was an exciting signing and offered fresh hope that Daniel Levy was ready for a rebuild.
His first touch was an assist in a friendly closely followed by his first PL goal, on debut against Aston Villa. It was as good as it got, despite glimpses of his talent in sporadic periods.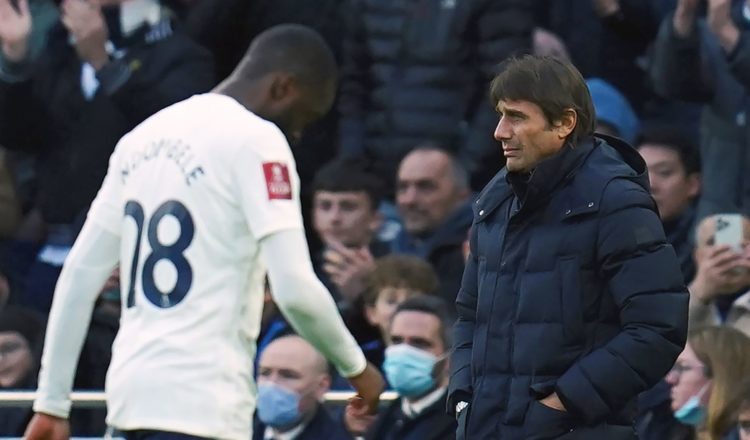 What followed was not progress but disappointment and fast forward two and a half years, and four managers (five if we include interim Ryan Mason) Ndombele will soon depart without fulfilling his promise.
A particular low was being left out of the League Cup final by Mason while Jose Mourinho was publicly critical after a game at Burnley, questioning his commitment to being a team player. Mourinho worked hard with him, but any step forward was followed by two back.
Tottenham have got their way with this deal. They have opted to back Antonio Conte over the player. Conte was not keen on potential PSG swap options but Lyon have made their move.
Crucially for Spurs fans, it opened the door to Rodrigo Bentancur in the hope of freshening the squad for the latter stages of the season.
A January transfer window is never perfect but Conte will be satisfied progress has been made with Dejan Kulusevski also arriving. The recent business will calm the waters for now but the summer window will define the Conte era in north London.