Live poker returned in 2021 with a bang with the likes of the World Series of Poker, World Poker Tour and partypoker LIVE hosting marquee events, and the the poker calendar is already starting to fill up for 2022.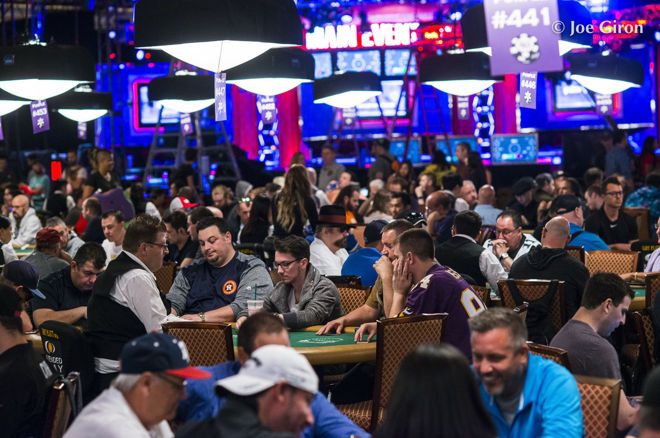 888poker Live London Festival kicks off proceedings in the new year before the European Poker Tour returns to Prague in March for their first live event since 2019. There was also the massive news that the 2022 WSOP will be moving to Bally's Las Vegas Hotel & Casino.
With all the excitement generated by the comeback of live poker, players who have taken some time away from the live felt should be wary of making these fundamental mistakes before jumping back into the action.
Not Playing to Your Strengths
One of, if not the most important factor of being profitable poker player is choosing the right game to play in. If you are choosing to sit down at a table where a majority of players have an edge over you, the end result isn't likely going to be a positive one for you.
This will take some self-evaluation of your abilities and some honest introspection which is easier said than done. If you feel your skillset is better suited to deep-stacked cash games, you're going to want to avoid tables where there are plenty of short stacks for example. You'll also want to be aware of the rake and how that might effect your bottom line.
Taking Shots in the Wrong Tournaments
Continuing on with the theme of the importance of game selection, players who have spent some time away from the felt should be aware to not take shots in certain tournaments. Factors you should take into consideration when choosing the correct live poker tournament to play are thye buy-in and the event structure.
Firstly, it should go without saying that playing tournaments outside your budget is a quickfire way of busting your bankroll. After some time away from the table, you may be telling yourself you can play that four-figure buy-in event as a treat. As tempting as it is, you should try to refrain. If your bankroll is $2,500 and you fire into a $1,000 event, all it takes is one mistimed bluff or bad beat for a large percentage of your bankroll to disappear.
You'll also want to avoid tournaments that turn into a game of shove or fold from the early stages. You've taken the time to head to a bricks and mortar casino so you'll at least want to play some hands postflop.
However, if you are eager to play in a tournament that may be out of your bankroll you should always look to satellite your way into the event first before paying the full-priced buy-in.