Pep Guardiola says Jack Grealish's body language was "exceptional" as he praised the Manchester City player for his attitude in their 1-0 win over Chelsea.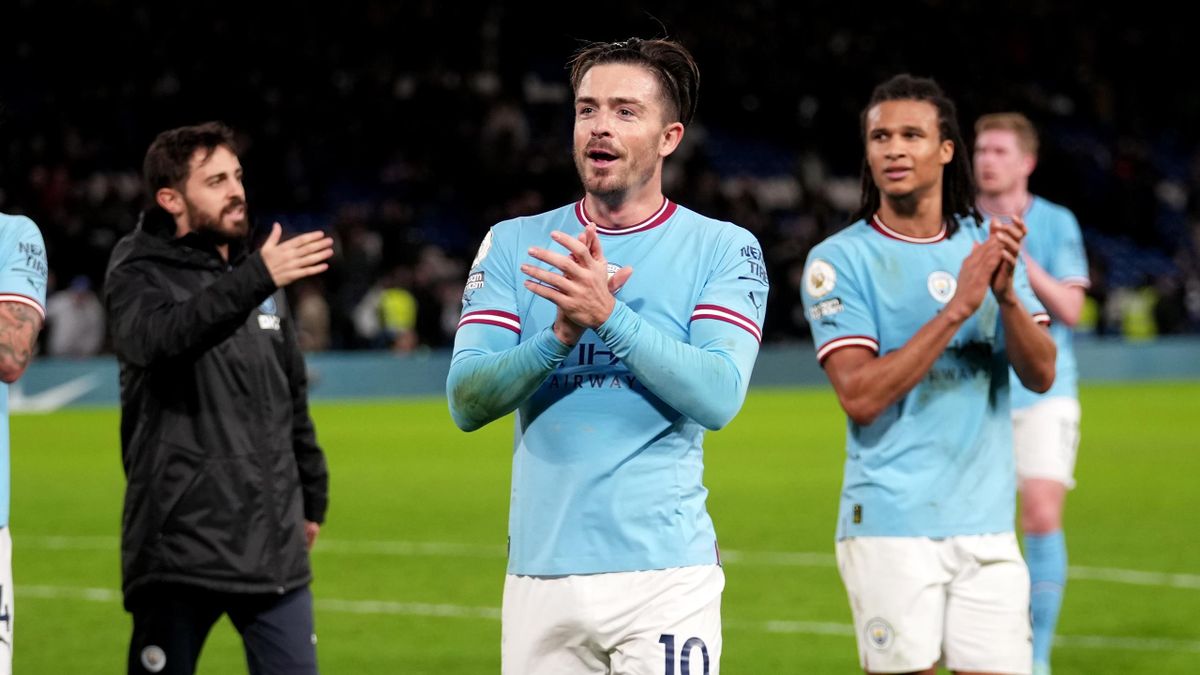 Grealish came on in the second half, along with Riyad Mahrez, and the pair combined to give City the victory which puts them five points behind Premier League leaders Arsenal.
Grealish hasn't been a regular for City since joining in 2021 from Aston Villa, but the manager was impressed with his display at Stamford Bridge.
"Grealish's body language is exceptional if he plays or doesn't play," Guardiola told Sky Sports.
"These type of guys always play good. He was really good defensively too.
On the match, he added: "We didn't play good in the first half. I said thank you to Cancelo for his effort, playing in not his usual position. But we decided to go with a line-up where our players could adapt on the pitch if they decided to go five at the back.
"In the second half [we were] miles, miles better in every department. It's a big result for us.
"Riyad I knew the space would be there for him. He is good one-on-one in the final third. There are players that still need to come back and hit form.
"The three points are important, definitely. The players know it, for a long time we were at the top. But we try, we have the FA Cup and Carabao Cup and then Old Trafford. But it's important for these games, a win today, then Old Trafford then Spurs, it's important for the top of the league."
The goal saw Chelsea goalkeeper Kepa Arrizabalaga hesitate and didn't try to push the ball out which Grealish says he was surprised by.
"I was speaking to Riyad – and he thought the goalkeeper was going to get it at one point and so did I," he said.
"When I crossed it I was thinking Erling [Haaland] has got to be somewhere – I'm just hitting the space. And I asked him 'where was you' and he said he pulled back."
City play Chelsea again in the FA Cup on Sunday, before taking on Southampton in the League Cup next Wednesday.