NEYMAR showed his social-media reflexes are as sharp as his finishing as he 'liked' a bikini snap from ex-girlfriend Natalia Barulich just minutes after she posted it.
The Brazil legend was faster off the mark than nearly all the 300,000 other fans who approved the model's Seychelles shot within a day.
Natalia was keen to tell the public Neymar was an amazing person as well as an incredible footballer when they dated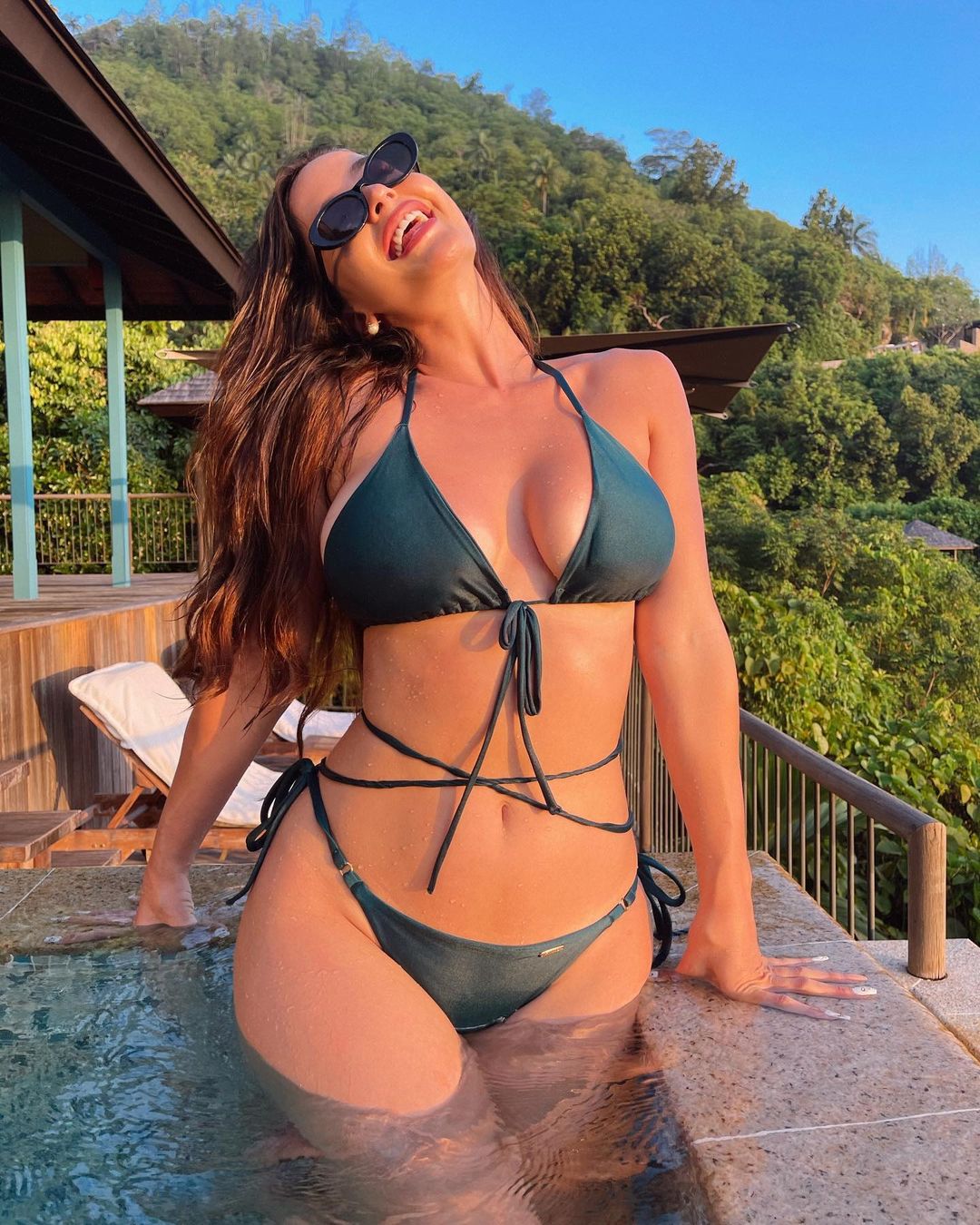 It's far from the first time Neymar has welcomed glamorous social media photos from former partners.
And Natalia timed her latest post thoughtfully – cheering up the injured striker as he sat out PSG'S Champions League tie with his old club Barcelona on Wednesday night.
She captioned her post "soaking it all up" as she relaxed for pictures with a broad smile in the island country of the Seychelles by the Indian Ocean.
American singer and dancer Natalia, 29. and same-aged Neymar dated for a while from around February 2020.
And two months ago she provided a valuable reminder in case he was missing her, wowing 3.6million Instagram followers with a photo-shoot in underwear.
At about the same time, Neymar was linked to Argentinian singer Emilia Mernes – again on the basis of his keen social media observations.
First, Emilia was a VIP guest at his New Year 'gathering' in Rio.