Mikel Arteta praised a 'big performance' from his Arsenal side for a 4-2 win at Brighton but cautioned against complacency in the title race.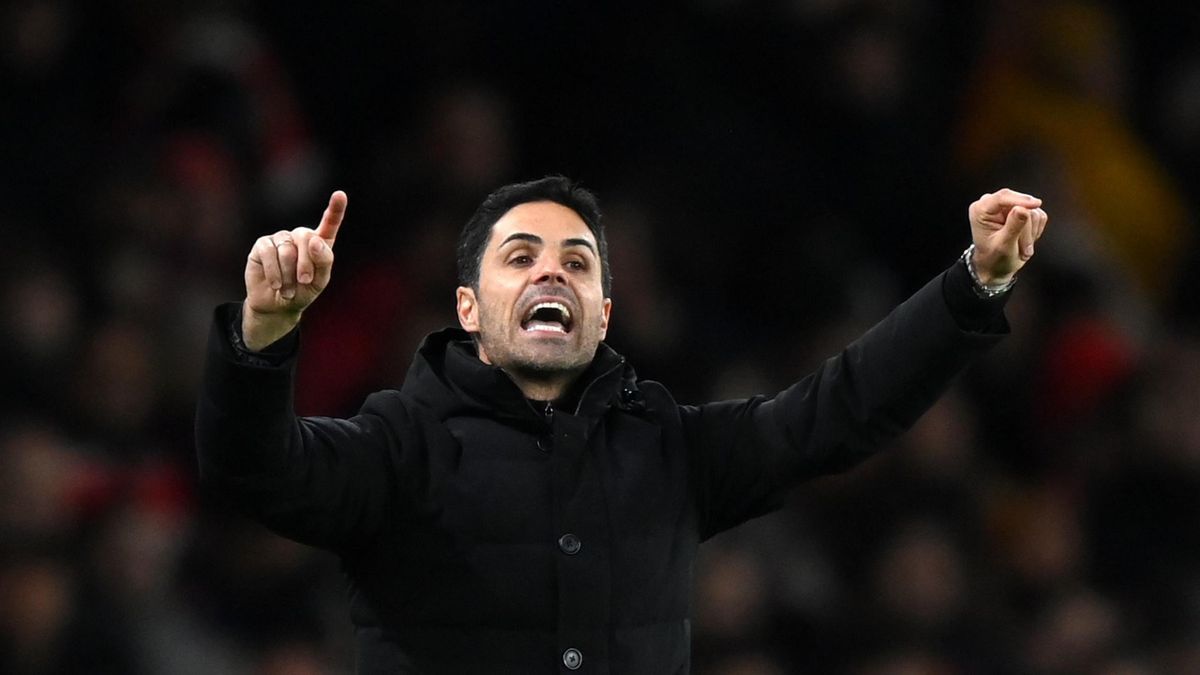 Manchester City had drawn 1-1 in their game against Everton, and three points for Arsenal on Saturday evening moved them seven clear at the top of the table.
The Gunners' title run has been a result of Arsenal's huge improvement and superb consistency at the start of the season after the disappointment of missing out on a top-four finish last year.
Speaking to the BBC after the win, Arteta praised his team for meeting the required standards so far.
"We knew the result [of the Manchester City game], but the boost is we have to come here and win, and to do that we have to perform at the highest level in this league," he said.
"Tonight we had to have a big performance to win against a really good Brighton side. We had to dig in as well."
Arsenal have played 16 games so far this season and Arteta warned his team that they would not be able to rest on their laurels.
He added: "[We have] a lot of things to improve, especially in defending moments. We still have room to improve."
Arsenal and England forward Bukayo Saka spoke to Sky Sports following the win, and said the team were proud of their current position.
"[It] sounds amazing," he said. "Of course at the start of the season if you asked us if we wanted this, we would bite your hand off. We are really happy."
However he too knew that with more than half of the season's games to be played following the return of club football after the Qatar World Cup, there was more work to be done.
"It is a great opportunity we have – a great place we have put ourselves in," he continued. "We are not focusing on that now. We are focusing on the next game because we know how well Newcastle have been playing."
Newcastle currently sit in third after 17 games played, with their last result a 0-0 draw on Saturday.