Arsenal beat West Ham United 3-1 on Boxing Day to stretch their lead at the top of the Premier League table to seven points.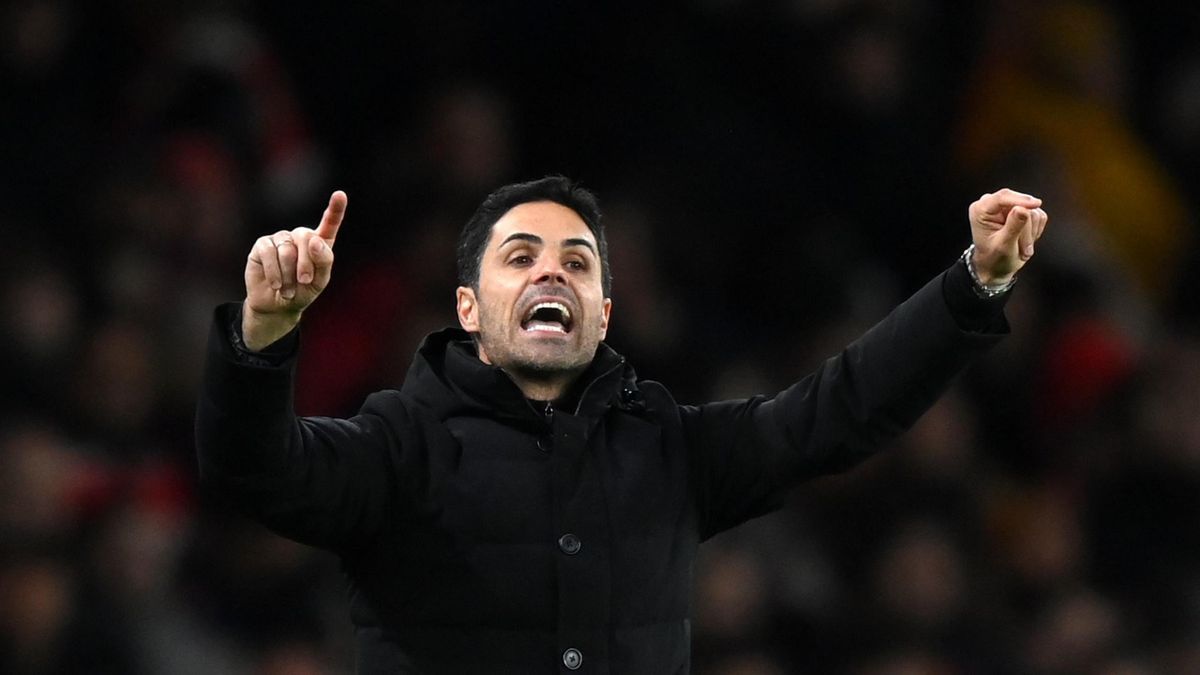 They were made to come back from behind when Said Benrahma opened the scoring from the penalty spot following a foul from William Saliba on Jarrod Bowen in the 18-yard box.
Bukayo Saka, who had a goal ruled out for offside in the first half, scored the equaliser before a spellbinding five minutes from Arsenal resulted in a second goal, slipped in at the near post by Gabriel Martinelli, as the Gunners took control of the game.
"Yeah, I think we showed a lot of composure and quality," Arteta told Amazon Prime Video after the game. "I think they [West Ham] started the game that they wanted to play, even though at 1-0 it probably wasn't the result that we were expecting, but we kept pushing, kept believing, and I think we deserved to win."
Eddie Nketiah turned his marker and finished superbly to round off a spectacular Arsenal move to give the north Londoners a two-goal cushion, which ultimately earned them the three points, and Arteta could hardly contain his pride for his striker as the ball rippled the back of the net.
"I just gave him a big hug," Arteta explained. "He deserved it, he totally earned it the way he played today again. It was a very typical Eddie Nketiah goal.
"His strength, his quality, his determination, the composure on the finish, for me it was an outstanding performance from him."
Former Arsenal striker and club legend Thierry Henry was present on the panel, and quizzed Arteta after the game if he was happiest to see Nketiah's effort of the three beat Lukas Fabianski.
"Absolutely," Arteta responded. "You could feel in the last few games he's been trying and he didn't score, but he's got a capacity to do that, we see it every single day in training and that will give him confidence."
Nketiah has scored 11 goals in his last 11 starts at the Emirates Stadium, notching them from only 16 shots.
He was called up for his first start of the season on Monday night in the absence of Gabriel Jesus, and Arteta was delighted with the 23-year-old's performance.
"He [Nketiah] showed at the end of last season when we played him consistently, and when you look at his numbers they are really, really good, and I'm really pleased to see again what he's done today."