Mikel Arteta has hit back at Tottenham's criticism of Arsenal for having Sunday's north London derby postponed, saying the Gunners would never publicly question an opponent's motives for requesting to have a game called off.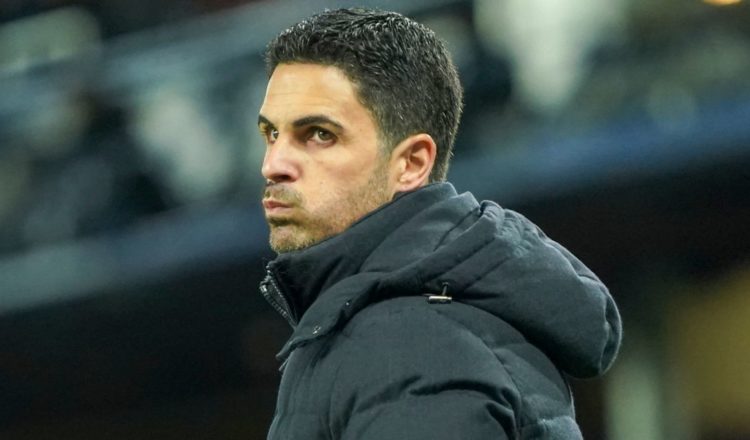 Arsenal asked for the Premier League clash to be postponed, claiming they had "many players unavailable across our squad as a result of Covid, injuries and players away with their countries at AFCON (Africa Cup of Nations)".
The request was granted by the Premier League on Saturday, with Spurs then releasing a statement saying the decision was "very surprising" while their head coach Antonio Conte said on Tuesday that only Covid cases should be taken into account when the league chooses whether to call off matches.
Arteta refused on Wednesday to reveal which players may be able to return for Thursday's Carabao Cup semi-final second leg at home to Liverpool – live on Sky Sports – but strongly defended his club's actions.
"We didn't have the players necessary to have a squad available to compete in a Premier League match," he said. "That is 100 per cent guaranteed.
"I don't know if I understand. I'm telling you what we've done. If a team has come to us and said, 'we cannot play and here are the reasons we cannot play', and the game has been postponed, we have never publicly questioned any of that, and we will not
"That's why we have the Premier League, the FA (Football Association) and the regulators to consider, to find out and do the necessary due diligence to postpone a match to try to maintain the fairness of the competition.
"We know that we did the right thing. I think if anything, we've been very, very honest.
"We will defend our club tooth and nail. We're not going to have anybody damaging our name or trying to lie about things that haven't occurred.
"If we make mistakes we will put our hand up, but we will defend our club in a really strong way."
The Premier League and Arsenal have come in for criticism following the weekend's decision, with Paul Merson telling Sky Sports he "cannot believe" his former team got the match postponed.
But Arteta accused critics of hypocrisy and cited the Covid outbreak Arsenal endured at the beginning of the season – which contributed to them losing their first three league games of the season – as well as their lack of player availability for this month's FA Cup defeat at Nottingham Forest and last week's Carabao Cup tie at Anfield.
"This is a no-win situation," argued Arteta. "When we played the first three games of the season we were killed with people saying, 'don't be naive – if you have that many players out, don't play with your kids'.
"Now we postponed a match for all the right reasons, believe me, and you get that reaction. But I think that's normal.
"We've been very consistent. We played against Forest when we had 10 players out. We went to Liverpool and we played when we had many players out.
"We got to the point where we could not get a squad available as is required in this league to play a game. That's why we didn't play – as simple as that."
Premier League considers postponement rule change
The Premier League says it is consulting with its clubs over possible changes to its rules regarding match postponements.
As well as Merson, Gary Neville and Jamie Carragher also told Sky Sports last week that changes needed to be made to prevent teams from being able to have games postponed because of player unavailability caused by injuries and international call-ups, as well as Covid cases.
In a statement on Wednesday, the Premier League said it "is consulting with our clubs regarding COVID-19 postponement rules and guidance in light of the changing national picture and the falling number of cases within our squads."
It added: "The league's current guidance was amended in December following the emergence of the new Omicron variant and we continue to monitor the ongoing effects of the virus and will update our guidance accordingly."
It is hoped any changes to the rules can be introduced in time for the first fixtures in February.