Michael Owen praised Marcus Rashford for his performance in the 3-0 win over Nottingham Forest, but said he is not a striker to score 30 goals a season and that the club need a genuine No. 9.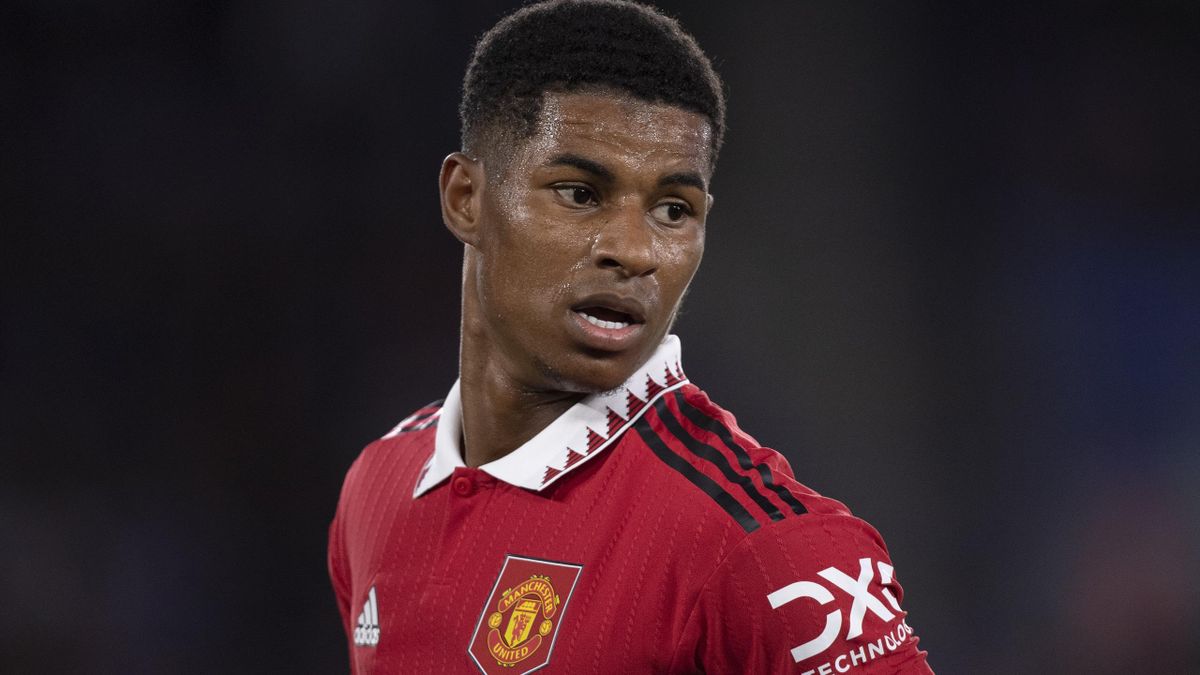 The 25-year-old England international was one of United's best players on Tuesday night, and is hugely improved this campaign compared to last term.
Under boss Erik ten Hag, United have improved collectively too and if they were to win their game in hand they would move into the top four.
Owen, himself an ex-United frontman, said on Amazon Prime: "I do feel that Manchester United need a No. 9, whether it's [Anthony] Martial or another player.
"I do feel that Rashford is better on the left, he will contribute a decent number of goals every year but he's not going to be the [Ruud] van Nistelrooy, [Wayne] Rooney or [Robin] van Persie that scores 30+ a season.
"But obviously he's a huge asset to this football club."
Rashford said that he was aiming for, "22, 23," goals this season when interviewed afterwards, saying he wanted to exceed his best-ever tally.
Discussing his recent performances and change in mindset, Rashford said: "I don't know if they [his performances] are as good as they've ever been, but I'm definitely enjoying it. We're winning a lot more football games and I think the level of players has been a lot higher. I'm happy with the way we're developing and I hope we can keep it up.
"It's a completely different mindset, a different team. We should be scoring more goals and winning more games.
"When you're not in the team and you're coming on, it's a different mindset, you're trying to make an impact, you're not quite sure when you're going to come on, or have another chance on the pitch."
Rashford added that he is looking to take on more responsibility in front of goal, after his well-worked opener from a corner.
"I feel comfortable in those positions," he said. "I want to win games and score goals."
And seeming to bear out Owen's belief, Rashford added of his best position: "I think it depends on the opposition and who you're playing against. I think more often than not I prefer to play on the left."
Ten Hag confirmed that the club were looking for a striker after rumoured target Cody Gakpo now looks set to join rivals Liverpool.
"We are always in the market but it has to match the sporting and financial criteria. We do what we can to bring in the player we need," Ten Hag said.
"I don't talk about individual cases, we are looking for offensive players, we are looking for strikers. [It] would be good because the games, [there are] so many, every third day.
"To keep going, you need numbers."