Jamie Carragher believes that Kevin De Bruyne has put his disappointing performances at the World Cup 'to bed' with a fine performance for Manchester City against Liverpool in the Carabao Cup.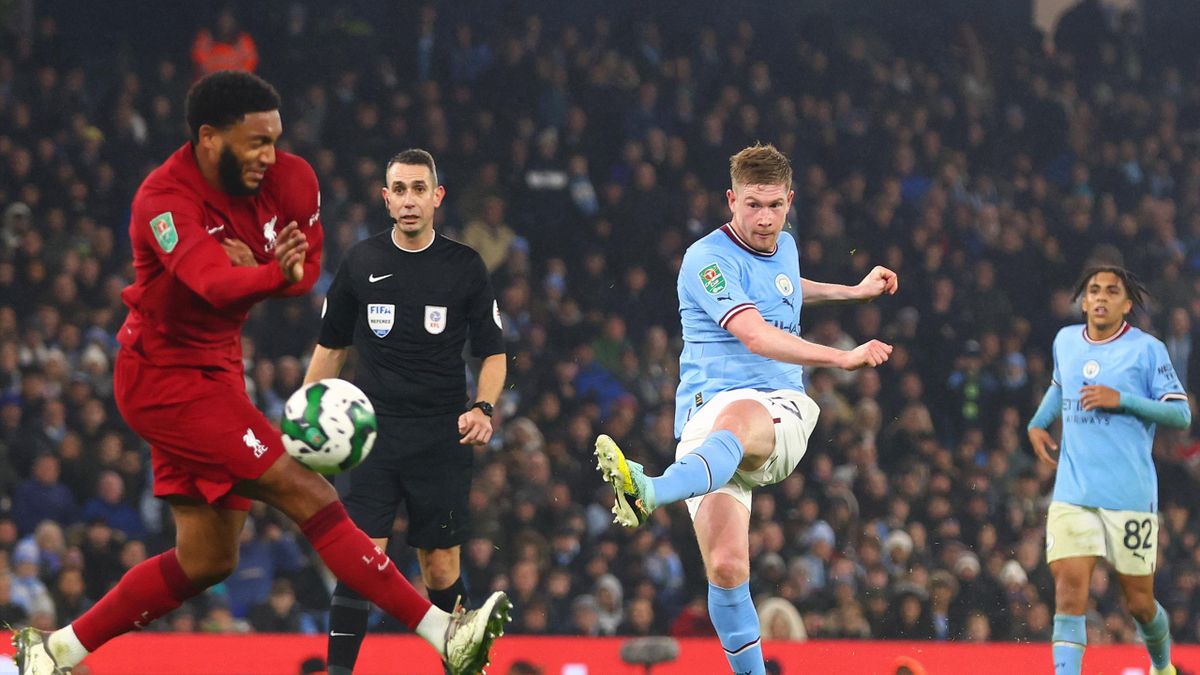 De Bruyne was part of a Belgium team which suffered a shock group stage exit in Qatar, winning just one of their three games, with manager Roberto Martinez stepping down immediately after losing to Morocco.
But the playmaker was back to his brilliant best on Thursday night as he delivered two assists, for Erling Haaland and Nathan Ake respectively, to help his side overcome Liverpool 3-2 and seal their place in the last-eight of the EFL Cup.
"For me, he's been the best player in the Premier League for the last four or five years," Carragher told Sky Sports.
"You'd put him alongside any midfield player who has ever played in the Premier League.
"But listen, everyone's fallible, it didn't quite work [at the World Cup]. Belgium weren't the best, but he was a long way short of his standards because his standards are world class on a weekly basis.
"It doesn't matter what player you're talking about, I would say 99% of every player plays better for the club than you do at international [level].
"Just because of the surrounds, you know exactly what their own manager wants. The link-up between him and Haaland.
"Yes, he has played for Belgium a long time, I get that. But very few players match what they do for a club in an international shirt. So, he's never going to be the De Bruyne that we see week in, week out in the Premier League.
"He was just short of where he needs to be. And we can't make excuses, by the way. To say 'that was Belgium's fault or Roberto Martinez's fault'. This is one of the best players in world football. I'm sure he will be looking at himself and thinking: 'I was nowhere near my standard'.
"But he's put that to bed."
Carragher was particularly impressed with a cross he delivered for Ake in the first half, even if the defender failed to score from it. The Netherlands international would, however, find the back of the net from a De Bruyne cross after the restart.
"The cross he put in in the first half for Nathan Ake… I mean it was just below me, there's such a small margin for him to get that, so he's got to beat the first defender's head who's not close, he's like 30 yards away.
"If he overhits it slightly, the second defender is then going to get his head on it.
"I don't think I've ever seen a player with a right foot in that position and the one that comes to mind is Steven Gerrard or [David] Beckham, maybe, but he produces every single time, on the money."