The European Championship is underway after a long halt due to COVID-19. Amongst the semi-finalists, England are strong favourites to bring home the silverware. They've had a 100% clean record throughout the tournament, courtesy of their defensive unit. One such defender for England is Manchester City star John Stones.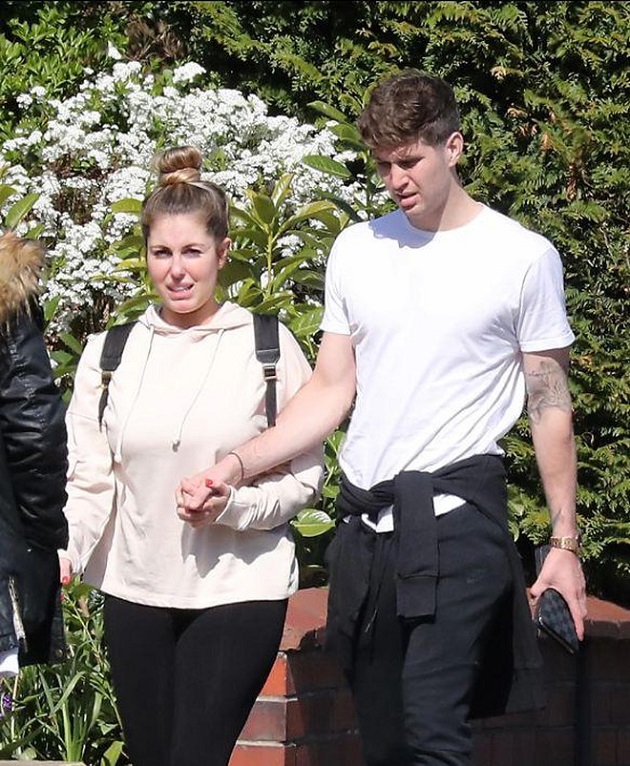 John Stones plays for Manchester City in club level football and has been a part of the club since 2016. He has played 107 games for the Manchester-based club. Previously, he played for Everton in the Premier League, where he made 66 appearances between 2013-2016.
However, his personal life, too, has been in the mix with his professional one. He s currently in a relationship with Olivia Naylor. Let us run you through all information you need to know about her.
Olivia Naylor is a 32-year-old former beautician and John Stones' new girlfriend. He had recently broken up with his childhood sweetheart 'Savage' with whom he shares a daughter.
However, after moving into a £6,000-a-month apartment in Manchester, in the same block as manager Pep Guardiola, the footballer is believed to have begun his relationship with Olivia Naylor.
The two initially crossed paths in their first meeting at a club. They met on a night out in the city, and they started dating then. Naylor was born in 1989 and is born and brought up in England.
Olivia is a well-respected beautician and cosmetologist in Manchester and has built her own salon near her Cheshire home. She is also popular for creating insanely realistic cosmetic tattoo eyebrows. John's girlfriend is a permanent makeup trainer and also an eyebrow specialist with seven years of experience.
She is also the CEO & Director of Olivia Naylor Clinic and Brown and Blade academy, which is located in Stockport.