Joe Cole believes that Kai Havertz is "the way forward" as the main striker for Chelsea.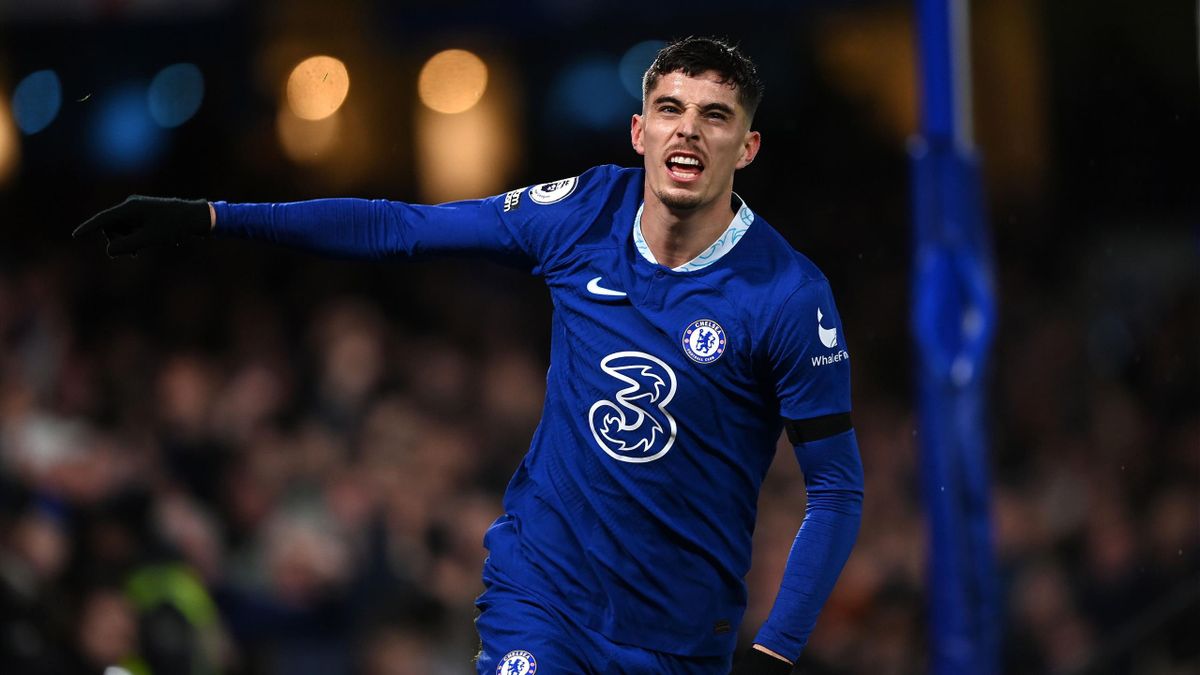 Havertz opened the scoring on Tuesday against Bournemouth before Mason Mount added another midway through the first-half to secure a 2-0 victory in the Premier League, the Blues' first match in the competition since the conclusion of the 2022 World Cup in Qatar.
And the 23-year-old Havertz appears to have earned the trust of new Chelsea manager Graham Potter as the preferred central striker, flanked by Raheem Sterling and Christian Pulisic.
That has left Pierre-Emerick Aubameyang on the bench for much of the season so far after joining from Barcelona, initially to reunite with his former Borussia Dortmund coach Thomas Tuchel, who has since been replaced by Potter.
Speaking on Amazon Prime after the match, former Chelsea winger Cole gave Havertz praise as well as telling him to be more selfish.
"He's a very nice guy, we want him to be more mean. Breaking into positions," he said.
He also praised Potter for alighting on Havertz as his main striker and suggested he was now the future for Chelsea.
"I think that was a real bold move from Potter," Cole stated. "If you've got Aubameyang on the bench, a proven goalscorer, he's gone with Kai Havertz, and I think that's the way forward."
Former Stoke boss Tony Pulis thinks that Aubameyang has been relegated to a back-up option after fading with age.
He said of the 33-year-old Gabonese international: "I think when you're perceived to be a top-four Premier League club, you need depth. I think they brought him in as cover more than anything else.
"He's gone from that good to just dropping over the top of the hill. He'll bag goals but he's not the main man anymore."