Newcastle are pushing hard to sign Jesse Lingard but have so far been unable to agree a deal with Manchester United.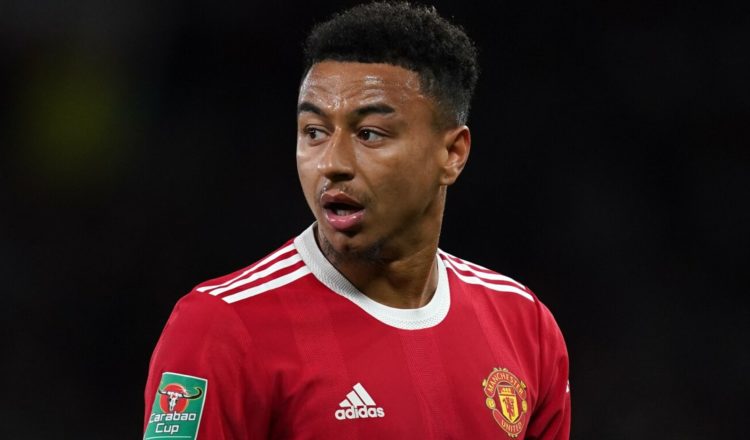 Talks continued into the night as Newcastle tried to sign the England forward on loan ahead of this weekend's Premier League match against Leeds United.
Manchester United are thought to favour a permanent move, while a loan may suit both Newcastle and Lingard with the risk of relegation hanging over the North East club.
It is looking increasingly likely Newcastle would have to make an incredible offer to both Manchester United and Lingard himself to get this one over the line this month.
United are aware this is the final opportunity to get a transfer fee for Lingard, who could leave the club as a free agent in the summer – even if Newcastle come in with an acceptable offer.
The 29-year-old has a good friendship with Kieran Trippier, who joined Newcastle from Atletico Madrid this month, and is understood to be impressed by the club's ability to attract a player of his calibre.
However, Lingard is currently able to speak to foreign sides about a pre-contract agreement, and any offer from Newcastle would need to reflect the fact he is able to join a new club for free in the summer.
The Magpies' bid could be helped by the fact they are not competing with United for a position in the top four, meaning Ralf Rangnick's side would not be strengthening a rival if they sanctioned his departure.
United's top-four competitors Tottenham have also approached Lingard's representatives over a transfer in the summer, but United do not want to strengthen a top-four rival in this transfer window.
The midfielder was told by former United boss Ole Gunnar Solskjaer that he would feature regularly for the side this season, but he started just once under the Norwegian before he was sacked in November.
Lingard's fortunes have not improved under Rangnick, who has also started the midfielder only once since replacing Solskjaer.
Lingard's lack of game time contributed to his absence from the England squad for their most recent matches in November, after which he expressed his desire to play regular football ahead of the World Cup this winter.
Lingard's struggles this campaign are in stark contrast to the second half of the 2020/21 season, when he scored nine times in 16 games during an impressive loan spell at West Ham.
Rangnick 'wouldn't be unhappy' if Lingard stayed
Manchester United interim manager Ralf Rangnick says he would not be 'unhappy' if Lingard stayed at the club in the January transfer window, amid interest from Newcastle.
He said: "With Jesse, it is the same as it is in regard to a few other players. He's a really good player, I can see that in every training session. For me, it's normal that other clubs, such as Newcastle, show interest in him, but I'm not the one who is dealing with that.
"It's also a question of what does the player want? What kind of other positions does he really have? Does he see a chance to get more game time? Those are all questions that I cannot answer for him or for another player. This is something that has to be done by the players and the agents themselves.
"What I can say is he's a very good player, a technical play and he can play in many Premier League clubs on a regular basis. Here at Manchester United, it's not so easy because we have other players who play in that position and we cannot change from one game to the other in five or is positions.
"Therefore, the question for him is – I know that his contract is expiring in the summer, but the question is what does he want to do? Does he want more game time from now on, then I think it's quite legitimate to speak and think about other options.
"But I wouldn't be unhappy if he stayed for the rest of the season because I know he is a player who can play, even if we need to play him from the start. I know what kind of level I will get from him and that's how I would describe the situation."