Liverpool manager Jurgen Klopp was unhappy with referee Stuart Attwell for allowing Brentford's third goal in a 3-1 win to stand, and took aim at referees for "stretching" rules in the box.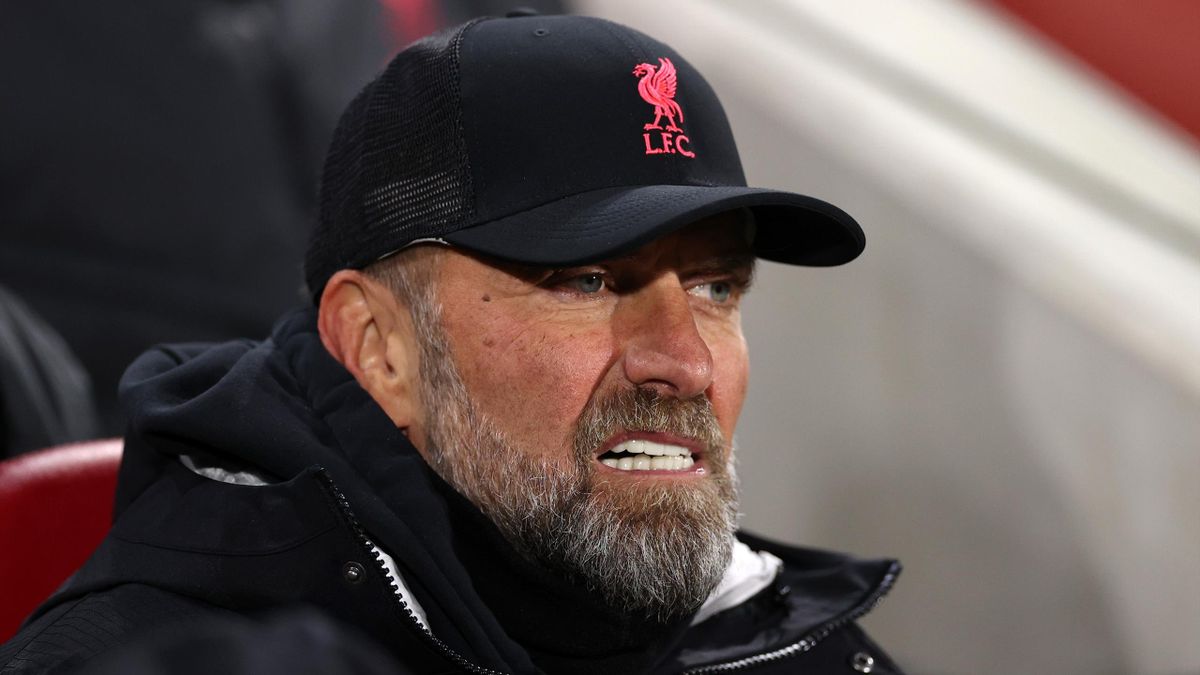 The Reds were well beaten by Brentford in west London thanks to goals from Yoane Wissa, Bryan Mbeumo, and an opening own goal from Ibrahima Konate, which lifted the hosts to seventh in the table.
Klopp wasn't happy with Brentford's approach to offensive set pieces and felt they committed fouls in the box that weren't picked up by the referee.
"Of course, we don't behave perfectly," Klopp said. "But, they stretch the rules in these moments, they are really pushing, they are really holding and everything, and the refs, that's obviously what you can do. That's why it's really difficult, yes I wish we would have done better there.
"But there's a reason why they [Brentford] are so successful with offensive set pieces and still concede a lot of defensive goals around set-pieces because there you cannot do the same stuff, because in your own box it will be a penalty."
When asked if he expected the referee to spot mistakes in the box, the German said he didn't expect them to whistle anything in Liverpool's favour.
"We had a meeting [at the start of the season] and they told us the behaviour in the box, the refs will whistle it," he said. "But unfortunately, I'm not sure. They don't do it.
"Do I expect it? I don't expect them to whistle anything in our favour, I just think, a foul is a foul, holding is holding, pushing is pushing, and there are a few things you are allowed and some things are not allowed, and if the ref sees them they will whistle, if they don't see them they won't whistle, that's how it is.
Klopp admitted he "expected more" from his side that have to "point the finger at themselves", but could not accept the third goal should have stood.
"The third goal, I have no clue. When you're in a full sprint, get a push in the back, you lose control and you go down.
"We all thought it's not a foul and VAR hides behind the phrase 'it's not clear and obvious'.
"These are the situations, he [Attwell] has to explain if somebody would ask him. But again, then we lose 2-1 because we don't score another goal.
"I know now that people will make of it that it's an excue, it's not, I expect us to do better," Klopp explained after taking aim at the officials. "I didn't want to play the game they wanted to play and in the end it happened like that, and we have to point [the finger] at ourselves, and we do that 100%.
"The third goal has nothing to do with anything else, it's just a foul. Come on.
"And it's how I said, we lose 2-1 if we don't score then ok, but the third goal, I cannot respect."
The result is a blow for Liverpool and their chances of securing a top four finish as they remain sixth in the table, four points adrift of Manchester United in fourth.
Brentford jumped to seventh, two points off Liverpool having played a game more, and face Bournemouth at home next in the league, with Klopp's side travelling to Brighton & Hove Albion.