Graham Potter celebrated a "step forward" for Chelsea after their 2-0 win over Bournemouth.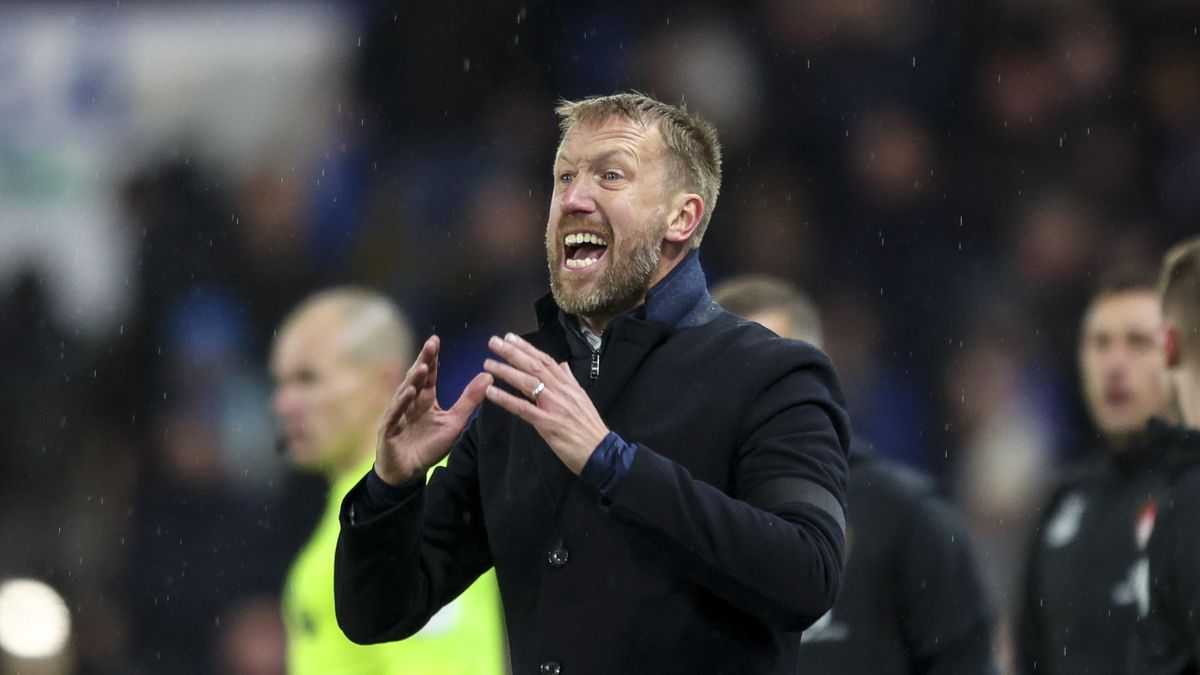 The Blues earned three points to arrest a miserable run of form that had seen them without a win in their last five Premier League games.
Kai Havertz and Mason Mount both scored in Chelsea's first match in the league since the end of the 2022 World Cup in Qatar, and brought Chelsea up one place in the table, from ninth to eighth.
Speaking to Amazon Prime after the game, Potter said: "I thought we played some good, attacking football at times.
"[We] created some decent chances, against a team who are doing well. Overall I think we deserved the win."
He also picked out Havertz for praise as a No. 9.
Potter explained: "He gives us a different variation from that role. He can drop in but he can also threaten the backline, it keeps Raheem [Sterling] and CP [Christian Pulisic] high as well, so it gives us a bit of variability in terms of how we attack.
"It's nice that he pops up and scores. He's in a good place at the moment."
There was also credit for Sterling, as he said: "Both him and CP, he put the backline there which opens up the space for us. We attacked quite well, we could have had a goal in the first half, it's a step forward for us.
"The players have got ability, we've been working hard in terms of people coming back in different stages. Overall the concepts have been consistent. We felt like we've had a step forward tonight. Until you get out here, you never know."
One black mark on the night was Reece James' apparent injury, limping off after a brief return to fitness. Potter said the prognosis would become clear in the coming days.
"We're going to have to see in the next 24-48 hours, [it's] disappointing to lose him as soon as we did."
There is a busy festive period ahead but in light of the victory, Potter was looking forward to more games despite injury problems persisting.
He added: "There's no point in me complaining about it, we're happy to be involved. We wanted a performance, we wanted to play well in front of our supporters. We weren't happy with our performances."