Pep Guardiola has revealed Erling Haaland had "a bit of a fever" ahead of Manchester City's Champions League game against Borussia Dortmund.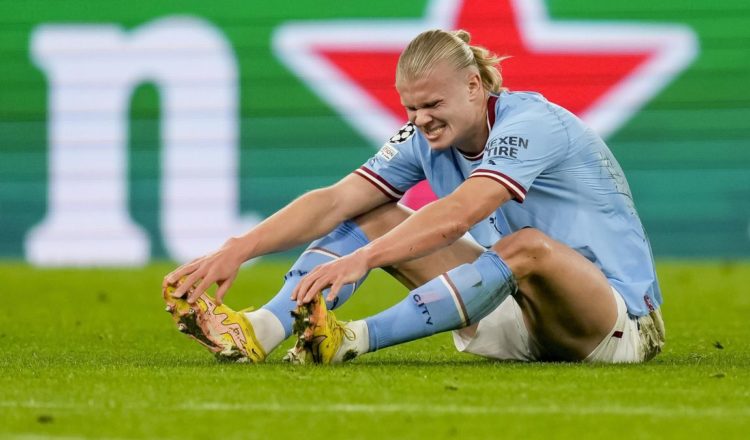 Haaland and Joao Cancelo, who was also fatigued according to Guardiola, were taken off at half-time in City's goalless draw with Dortmund on Tuesday night.
The result meant the Premier League Champions have qualified for the last 16 as group winners.
"We suffered with the fact our game on Saturday was so demanding physically and the trip and everything," Guardiola told BT Sport. "We were a little bit tired.
"Erling had a bit of fever before the game, Joao too. He was tired, Joao as well. That's why we change it. In that period, we struggled a lot."
The match also saw Riyad Mahrez missed a penalty early in the second half, only for it to be saved by goalkeeper Gregor Kobel.
Mahrez also missed a spot-kick in City's 0-0 draw against Copenhagen earlier this month.
Guardiola admits it's an issue for the team, but batted away suggestions that Haaland will become their lead penalty taker.
"Of course it's a problem," said Guardiola. "Since I was here we missed 24 or 25 penalties, most of them in Champions League, it's too much.
"I always admire the courage, the responsibility to do it. But we miss a lot of penalties. We have to improve. The little details and margins in this competition is the key, the difference.
"Riyad scored a lot in big important moments, here [in 2021 Champions League quarter-finals]. If he feels it next time, he is going to take it. But of course we have to improve."