Benfica head coach Roger Schmidt has criticised Chelsea for being "disrespectful" in their pursuit of midfielder Enzo Fernandez.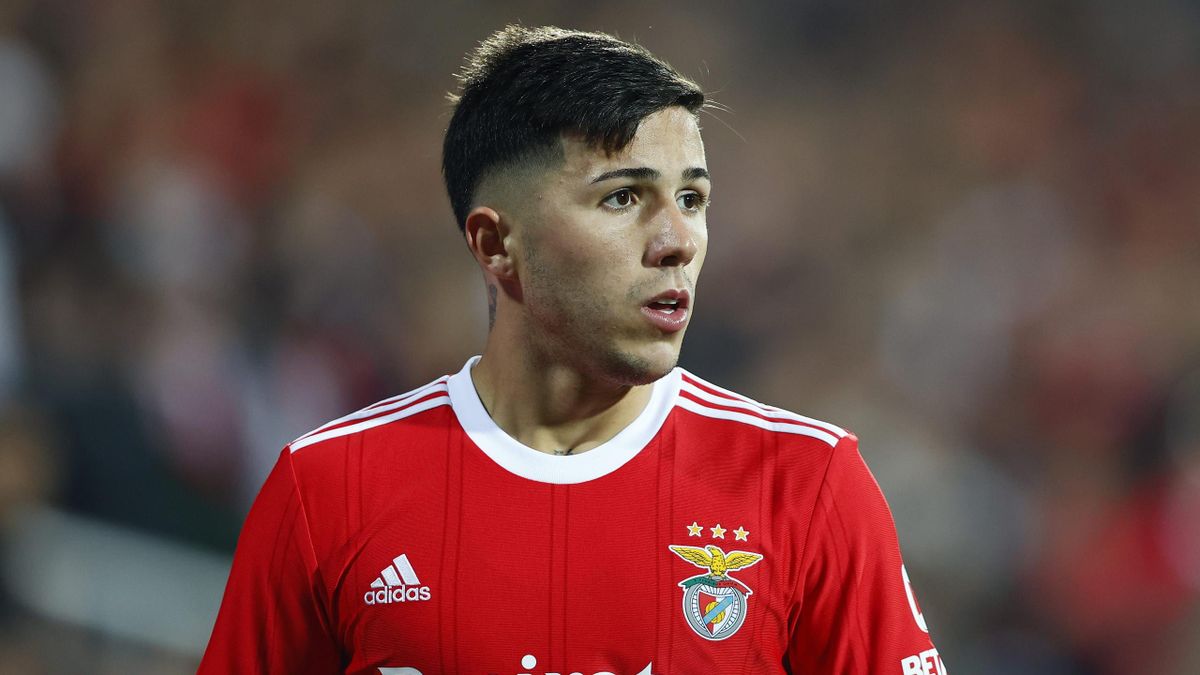 It has been reported that Chelsea are in talks over signing the 21-year-old, who won the World Cup with Argentina last month.
Fernandez only joined Benfica from River Plate last summer and reportedly has a release clause of around £106m.
Schmidt has accused Chelsea of unsettling Fernandez, who returned to action in a 3-0 defeat to Braga on December 30.
"What the club is doing who wants Enzo, it's disrespectful against all of us, against Benfica and I cannot accept what they are doing," said Schmidt.
"To make the player crazy, and then to pretend they can pay the clause and later they want negotiate I think is not what I understand about a good relationship between clubs who maybe want to discuss about the player.
"Enzo, we don't want to sell him, nobody wants to sell him at this club. Everybody knows he has a clause in his contract and, of course, if the player wants to leave and somebody comes and pays the clause we cannot work against that and so then maybe we will lose the player.
"There's a club who want our player, they know we don't want to sell the player, they tried to get the player on their side and they know that they only can get this player when they pay the clause so it's a very clear situation."
Chelsea have confirmed the signing of defender Benoit Badiashile from Monaco for €38m (£33.6m).
However, Fernandez is believed to be their top priority in the January transfer window.
Fernandez only made his senior international debut in September but was a key player for Argentina in Qatar and won FIFA's prize for the Best Young Player at the World Cup.
"First of all Enzo is a very good boy and a fantastic football player," said Schmidt.
"We like him a lot and, of course, we want that he stays at Benfica.
"Of course, the situation for him is not so easy because he played the World Cup, he became world champion, he got offers, and there's a lot of money on the table.
"In this situation as a young player you think about that, [it can] confuse you a little bit. I think that everybody can understand but, nevertheless, he's a very good boy.
"He was not there last week, he had no permission to go to Argentina. He missed the training so that is not acceptable [and] that's why it will have consequences."