ADRIANO celebrated his 40th birthday with family and friends who included a pretty blonde half his age.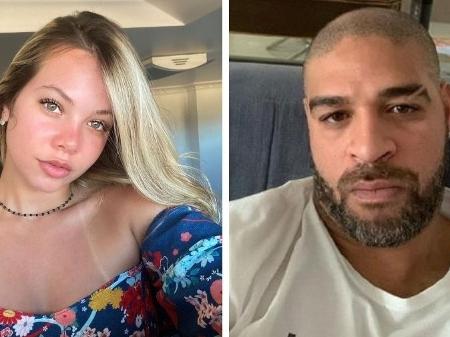 The retired Brazilian frontman is reportedly dating 21-year-old Ceu Oliveira.
The pair were pictured arriving in Sao Paulo around a week ago in the former footballer's private jet.
And keep-fit fanatic Ceu got tongues wagging by posting a selfie snap of herself with the former Inter Milan star and writing: "I wish you all the happiness in the world. Happy Birthday."
Media in the couple's homeland are describing Rio de Janeiro-born nursing student Ceu as Adriano's new girlfriend.
The ex-Brazilian international, whose career declined after battles with alcohol and depression, invited her to a Flamengo-themed birthday celebration on Thursday with food, dance and music at a restaurant near his home in Rio.
Flamengo was the side he started his career at before moving to Italy and had two more spells with including one near the end of his career.
His new relationship made headlines days after it was reported he had allegedly cheered himself up after a failed transfer by spending £13,000 on 18 prostitutes.