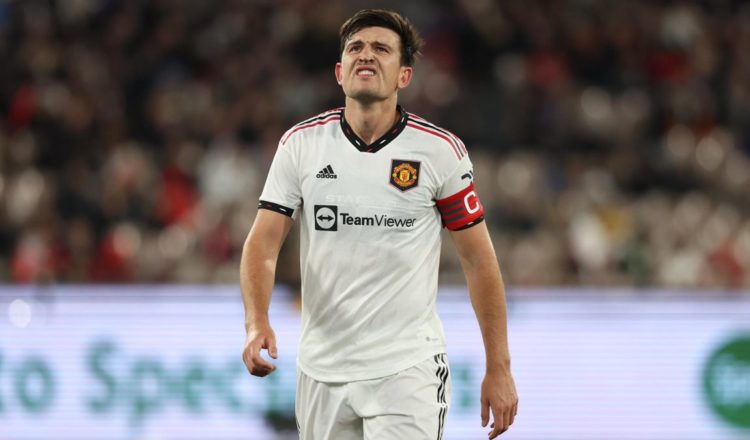 WEDNESDAY'S BIG STORIES
BOOS AND TEN HAG BALL
Boo. Harry Maguire. Booooo. Harry Maguire. Booooooooooooooooooooooooooo.
Isn't it just so… tiresome? Manchester United travel half the world for their pre-season tour and their captain is subjected to jeers from some supporters in Melbourne during the friendly win over Crystal Palace.
Why? Well that's a deep dive into the psyche of a football fan that we don't quite have time for here, but in short it's another damning indication that the grubby paws of Football Twitter are smothering the matchday experience, and demoralising footballers in the process for no real reason.
Police have already looked into allegations of a bomb threat at Maguire's family home this year, and before the new season even begins he is subjected to some needless hate in a match that means absolutely nothing.
It was the sour note of an otherwise positive outing for United, who are certainly exciting their fans who aren't too tired from booing with their brand of 'Ten Hag Ball'.
Of course, it's pre-season, it's early days, and Cristiano Ronaldo still hasn't trained these new methods – will he ever? – but it's clear to see why this tidy second goal went viral yesterday.
Also doing the rounds was a video of Ten Hag seemingly shouting at Charlie Savage, politely asking "What the f*** are you doing?!". The several articles we've digested on Ten Hag would suggest this is nothing new, for the head coach at least, but could be a rude awakening for United's players.
But, but, but… let's reserve judgement for the Premier League. Friendlies are one thing, the actual league and its challengers are another beast entirely.