AYMERIC LAPORTE is risking not coming home from his winter break after swimming with SHARKS in the Bahamas.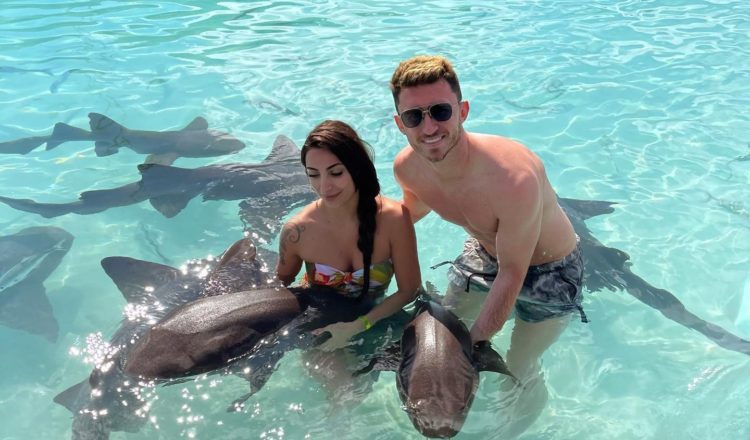 The Manchester City defender is enjoying some well-earned time off with his girlfriend Sara Botello as the Premier League halts for two weeks.
And while Laporte's Manchester United rivals jetted off to Dubai, Laporte opted to travel to the stunning Bahamas.
The 27-year-old looks like he's having a whale of a time with the sharks, alongside his stunning partner.
In an Instagram post by Sara, the couple can be seen handling the creatures in gorgeous crystal clear waters.
Fortunately these sharks seemed to be of the friendly variety, as they calmly let Sara and Laporte pet them while swimming on their merry way.
But the couple weren't just joined by the toothy fish as they holidayed in the Caribbean.
Sara also filmed PIGS sniffing around in the sand and frolicking in the waves, looking like they were having the time of their lives.