Antonio Conte has called for 'time and patience' and blamed a lack of creativity for Tottenham Hotspur's 2-0 home defeat to Aston Villa on Sunday.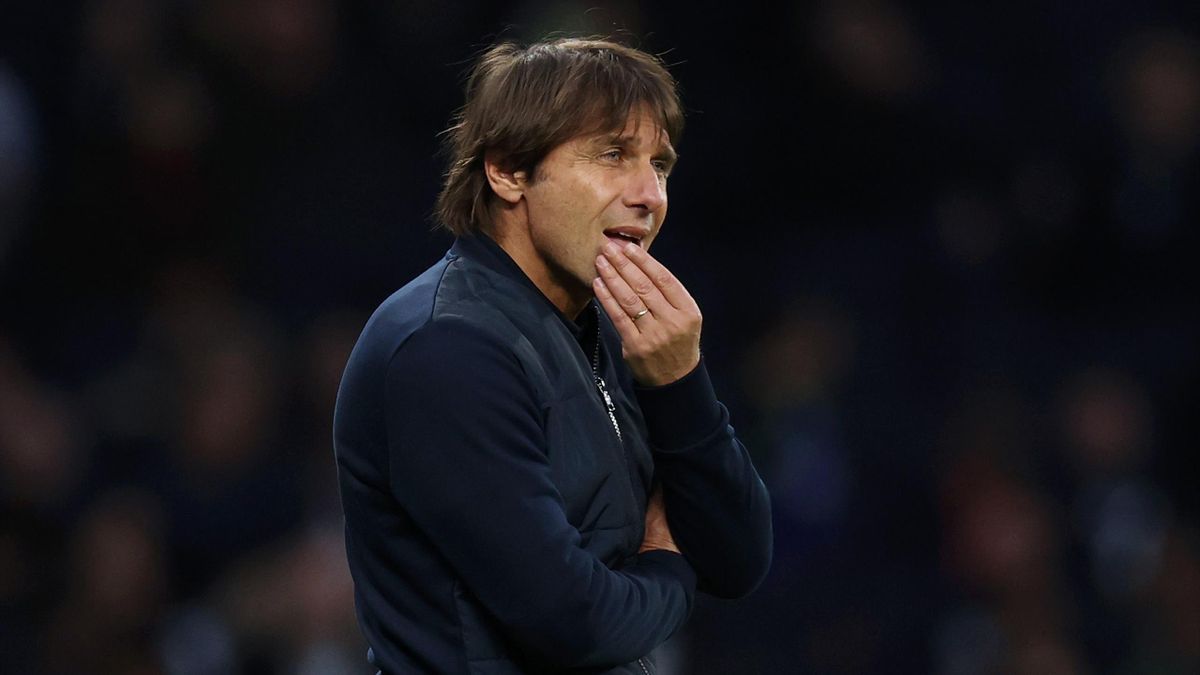 Emiliano Buendia opened the scoring five minutes into the second half, and a wonderful finish from Douglas Luiz 23 minutes later ensured all three points for Unai Emery on his north London return.
Following the match, which leaves Tottenham outside the top four, Conte pointed the finger at the lack of creativity in his squad.
"We have different characteristics. We don't have many players who are really good to beat the man. We don't have many creative players in our team," admitted Conte. "For sure today was really difficult to find space in the first half.
"In the first half we played with good intensity. We didn't concede anything and we found a team that defended too deep and then we conceded this goal and then the confidence dropped for my players.
"We have to know that our life is this. We have to fight every game for one point or for three points. This is the truth, especially when you are without two or three important players and have difficulties."
Spurs enjoyed their best start to a Premier League season with 23 points from ten games, but a drop-off in form including Sunday's defeat, and a draw at Brentford on Boxing Day, leaves them fifth in the table.
The Italian called it "crazy" to suggest Tottenham were title contenders as some thought they could be at the start of the season.
"I was very clear with the club and in the summer people spoke about Tottenham as title contenders," Conte explained. "From my experience it was a bit crazy to read this but you have to accept this.
"To become title contenders you need a solid foundation, 14-15 strong quality players and the young players to develop and every season you can add two players, but two players to invest £60m, £70m players to improve the level of your team.
"People think that you arrive and you win in this way. If people are not used to this you need to create this situation, you need time and patience."
Dejan Kulusevski and Rodrigo Bentancur, two of Spurs' most influential players in the last year, were both absent for Sunday's clash, as was Brazil's Richarlison
Conte hopes he will have a fully fit squad soon as he prepares for the remainder of a "really difficult season" for the club.
"We have to try to recover all the [injured] players and then we have to know that in every game we have to fight and show that we are strong," Conte continued. "The league will be very difficult for us.
"We have conceded the first goal and for sure we try to play to score goals. There is an opponent like you that can score during the game. We understand very well that the league will be really really difficult for us.
"I want to be honest, I want to be very clear. I have said this to the club, I have said my opinions. The fans deserve the best. Maybe to stay in 5th is the best. Maybe 6th, 7th, 5th or 4th is the best."
Despite the sickening blow to Spurs on new year's day, which leaves them two points off the top four and 13 points adrift of league leaders Arsenal, Conte wasn't too concerned about the performance.
"About the performance I'm not disappointed," he said. "From the start to the end I've seen the right commitment and desire and intensity.
"The need to run. If you ask me football is a bit strange. If you ask me we dominated the game, in the first half we didn't create a chance to score because we found a team that defended really deep.
"Then we are unlucky to concede a goal and we affected the belief of the players."